I Wish Doing Laundry Was This Easy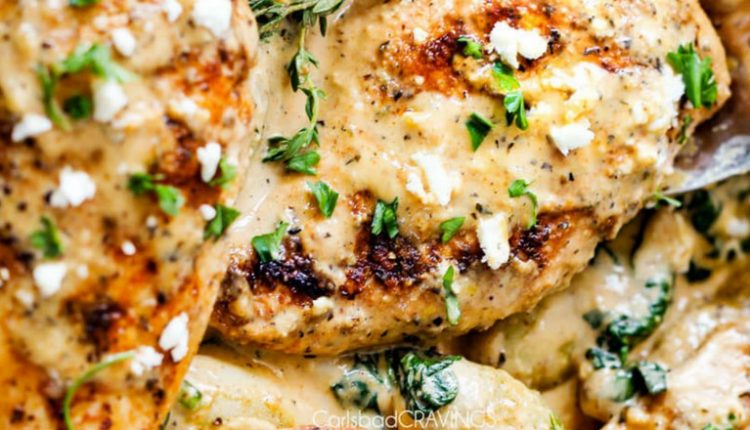 In 30 Minutes This One Skillet Meal Will Be ready to Serve
Don't you just love it when something comes together perfect? That is exactly how I feel about this super yummy meal that can be on the table in 30 minutes. Really? All you have to do is add a salad and maybe sliced French bread and your family will be amazed that you can create food that is as healthy as it is tasty.
The big key to making family dinners memorable is in using fresh ingredients and not relying on powdered mixes to bring out the flavors of your food. One thing I noticed was that the tastier the food was the more time we ended up sitting at the table and savoring it.
Being able to add in spinach was a great way to get some extra greens in our diet as well as add color. The last time I made this was for one of my high school friends who was in town. She wondered if I wanted to meet for dinner but I suggested I make her dinner instead. We talked and laughed for about 4 hours! Something that would have never happened in a busy restaurant and she insisted on getting the recipe before she left.
This is what Jen has to say about her yummy recipe.
"This flavor bursting chicken is your answer to "what's for dinner" when you only have time and/or energy for a quick, easy meal that still tastes scrumpdiddlyumptious!"
GO TO THE NEXT PAGE FOR INGREDIENTS AND DIRECTIONS.
Quick Tip: This is SOO good you might want to make a double batch if having a larger gathering!
Image and recipe courtesy of Jen at Carlsbad Cravings