You Had Me At Bacon Wrapped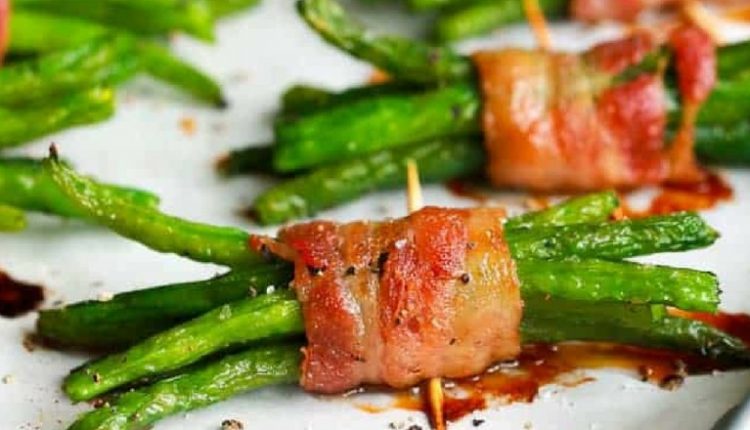 And You Thought They Wouldn't Eat Their Vegetables!
This is  true confession time. I don't remember ever really eating fresh green beans as a kid. We usually we had several jars of my grandmother's canned beans in the pantry. I Loved her canned green beans because she always cooked up a big pan of bacon and put  about 1/3 of a strip of crispy bacon in each jar. They were so delicious I could have eaten a whole jar by myself. But then I wouldn't have room for homemade apricot cobbler with vanilla icecream!
Well, I am not really ready to can beans anytime soon,  but I still love the taste of bacon with the beans since that was how Grandma Miller fixed hers. This recipe hit its out of the park. It is easy, colorful, and tasty. And because each of the little bundles is wrapped in a neat little strip of bacon you have a handle on portion control!
I think my grandma would have approved!
This is what Holly of Spend With Pennies has to say about her fantastic side dish.
"These start with fresh green beans (washed and trimmed) and they're cooked for just a few of minutes.  A little trick I learned at culinary boot camp is that adding a little pinch of baking soda to the boiling water keeps the beans a nice bright green rather than that drab boiled green color."
GO TO THE NEXT PAGE FOR INGREDIENTS AND DIRECTIONS.
Quick Tip: You can buy pre-cooked bacon to save time if you are a bit pinched for time. Also feel free to try other flavors of bacon such as peppered or maple bacon.
Image and recipe courtesy of Holly at Spend With Pennies