One Taste and My Mother-In-Law Asked for the Recipe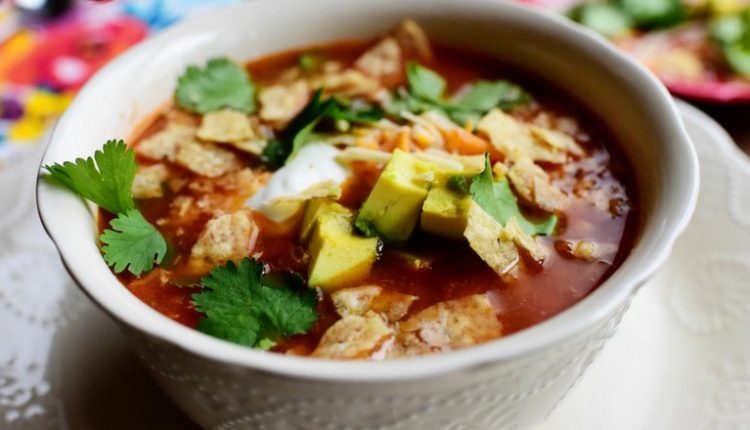 This Bowl of Soup Will Really  Warm You Up!
I love being able to toss a handful of ingredients in a slow cooker and know that in 5 hours we will have an amazing soup ready to eat. This is the kind of meal I love putting together during the week when it feels like you are running out of time and the last thing you want to do is make a meal and clean up a mess! I mean, sure you will have to deal with the empty cans but I can totally handle that!
Ree Drummond always pulls together the easiest meals that are bursting with flavor! And this is one soup that does not disappoint! Ree knows that having a family dinner together is important and being able to take the frazzled mess out of meal planning is a huge benefit.
I love that this recipe can be made while you are out and about, but in a pinch, you can always make this on the stove top in a Dutch oven and let it simmer for a while. Since this recipe makes 12 servings you can count on having leftovers to take for lunch, or enjoy another meal!
This is what Ree says about her recipe.
"It's my favorite kind of slow cooker recipe in that it requires no pre-cooking or sauteing or browning. You literally throw everything in, turn it on, then go live your life until it's done."
GO TO THE NEXT PAGE FOR INGREDIENTS AND DIRECTIONS.
Quick Tip: Make some cheese quesadillas to serve with this soup.
Image and recipe courtesy of Ree Drummond at The Pioneer Woman