Super Easy and Incredible Tasting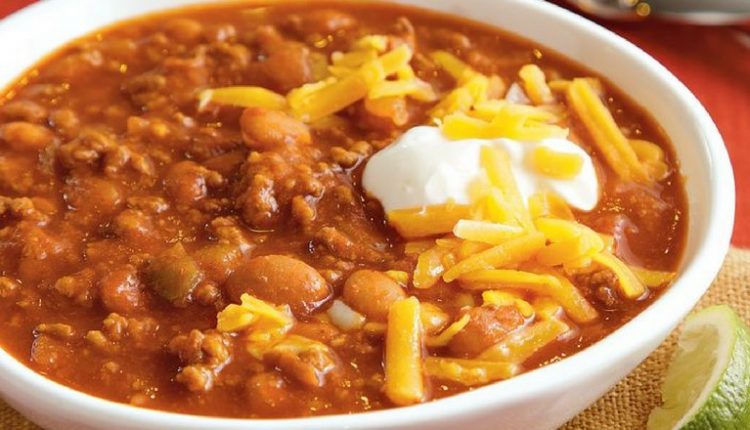 Better than anything you can get in a can
The other day I made a big Dutch Oven full of chili beans and a batch of cornbread muffins. I was afraid I had made too much since there are only three of us at home now. I figured whatever we didn't eat for dinner and take for lunch I could always freeze. But, it was such a hit that we ended up eating it until it was gone. I have to say, I did end up putting in an extra can of pinto beans because I love having the two kinds.
When I picked up my son Jack from football practice I had a small mason jar of chili, a cornbread muffin, and a spoon. All he had to do was unscrew the lid for a hot meal that he could just enjoy after a long day.
I know when my teenager tells me that the meal was really good, I hit on a winner and this recipe really hit the spot. For our next Football night I am already planning to make another batch of this hearty classic.
GO TO THE NEXT PAGE FOR INGREDIENTS AND DIRECTIONS.
Quick Tip: Want to swap out ground chicken or turkey for beef? Go right ahead!
Image and recipe courtesy of Betty Crocker