If You Can Turn On Your Waffle Maker, You Can Bake These Little Apple Treats!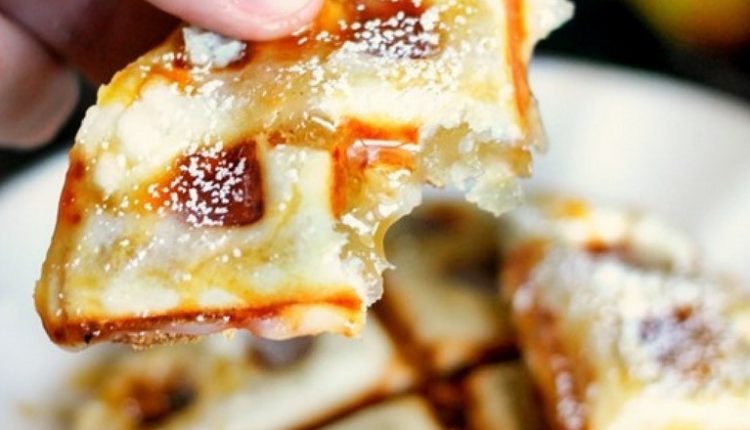 Perfect For a Quick Slumber Party Snack!
I am a busy mom but most of our kids have already grown up and flown the nest. The other day I was looking through a big box of photos and saw several from when our daughter had a huge sleep over for her birthday. I remember they set up the tent in the backyard, filled it with their sleeping bags, pillows, and dozens of stuffed animals. For a craft, we painted T-Shirts. I made these little treats to snack on while we were in the thick of T-Dying. They were a huge hit. The best part was that I didn't even have to turn on the oven to make these since all you need it the waffle iron. In fact, this recipe called for ingredients you just put together so I didn't even have to get out a mixer! How easy it that!
I love making things from scratch, but sometimes it just isn't practical if you are in the middle other things that require your attention. The greatest part was that the girls watched me make these and wanted to learn to make them for their families. Who knew the waffle iron was such a versatile appliance?
This is what Alison of Domestic Superhero.com has to say about this super yummy and fun finger food.
"Perfect for me, because like I always say, I am NOT a baker. No way. So, use your store bought apple pie filling, premade pie crust, and jar of caramel sauce…it works PERFECTLY.  I'm not going to tell anyone on you, don't worry. No baking police over here."
GO TO THE NEXT PAGE FOR INGREDIENTS AND DIRECTIONS.
Quick Tip: since you can keep crust in the freezer, you might want to keep a few boxes on hand for those last minute emergencies. Can you ever REALLY have enough pie!
Recipe and image courtesy of Alison of Domestic Superhero.com