Just a Few Ingredients And You Can Have a Ball. Literally!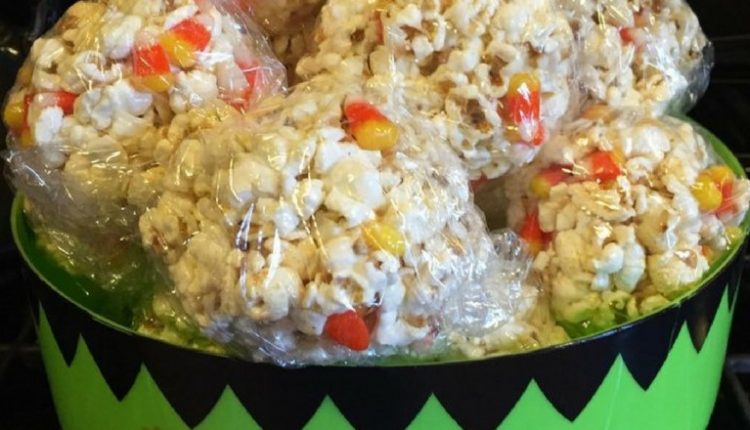 I Made These And Was Voted Best Mom In The PTA!
The first time I took our kids out Trick or Treating in our neighborhood we went door to door, greeting our neighbors while wearing their adorable little outfits. I bought green T-Shirts, a few accessories, and got out my sewing machine.  Nathan was Peter Pan, Emma was Tinker Bell and Mark dressed as one of the lost boys. They carried little plastic pumpkins to haul their "loot" around and when they got home there was a cellophane wrapped popcorn ball just like these with a note from the elderly woman, Louise, across the street.  She was so excited when our kids rang her doorbell that she not only had to get her camera, but also called for Charlie to come and say Hello to the little treaters.
It has been years since we moved from that street or saw our old neighbors, but the thought of a homemade popcorn ball still brings a smile to my face. Just like it did to Louise when she opened the door on that crisp fall evening.
Now, kids go to fall festivals as much as they go out trick or treating, but getting dressed up and having a fun time is something that will never change or go out of style. These old-fashioned treats are always a big hit… in fact we have made these for class parties since they are a gluten free option!
GO TO THE NEXT PAGE FOR INGREDIENTS AND DIRECTIONS.
Quick Tip: You can use small M&Ms in these as well.
Recipe and image courtesy of All Recipes .com