All The Pumpkin Flavor Without Turning On The Oven?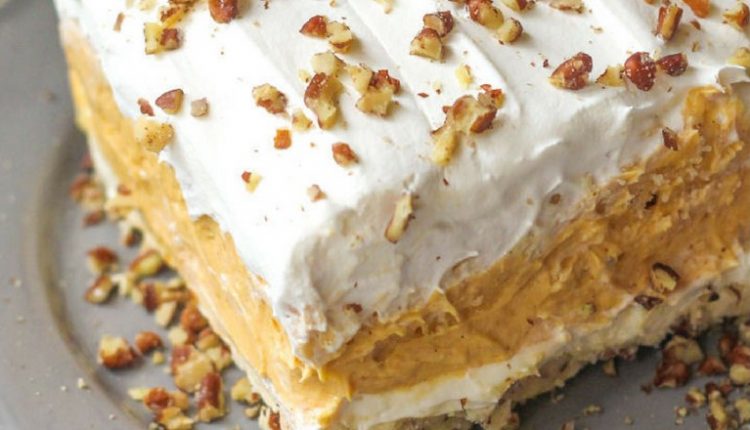 And You Thought Starbucks Had The Corner On Pumpkin Latte Flavors
I LOVE pumpkin anything! In fact, I love pumpkin flavors so much I decided to make my own puree by starting out with a fresh pumpkin and let me tell you, it was so good. I ended up going back and getting several more baking pumpkins, cooking them up, and putting the puree in freezer bags. They have been in there since last fall and I an anxious to break out a few new pumpkin recipes to celebrate with comfort food time of year!
My mom is usually our pumpkin pie baker. She has the magic touch when it comes to the perfect flaky crusts. If something happens that she doesn't make dessert we are kind of up the creek without a paddle because I just don't know if I could pull it off. But having a different dessert that is a bit easier, well that is okay with me. This is like having pie with whip cream all in one dish.
Whether you are using fresh pumpkin or canned puree, you are sure to be a big fan of this no-bake dessert that just screams "Welcome FALL!"
Sorry, I can barely contain my pumpkin obsession!
This is what Kristyn of Lil Luna has to say about this dessert.
"This next dessert is one that EVERY pumpkin lover will enjoy. It's one of those Layered desserts that everyone devours during the summer time, and I'm calling it Pumpkin Delight! With a pecan layer, cream cheese layer, pumpkin and pudding layer and a Cool Whip layer on top, it's sure to be a hit at your home!"
GO TO THE NEXT PAGE FOR INGREDIENTS AND DIRECTIONS.
Quick Tip: You can make this in an oblong pan or divide it into 2 spring form pans. How is that for being as close to traditional pumpkin pie as you can get?
Recipe and image courtesy of Kristyn of Lil Luna