Can I Just Say There Are NO Tricks To This Treat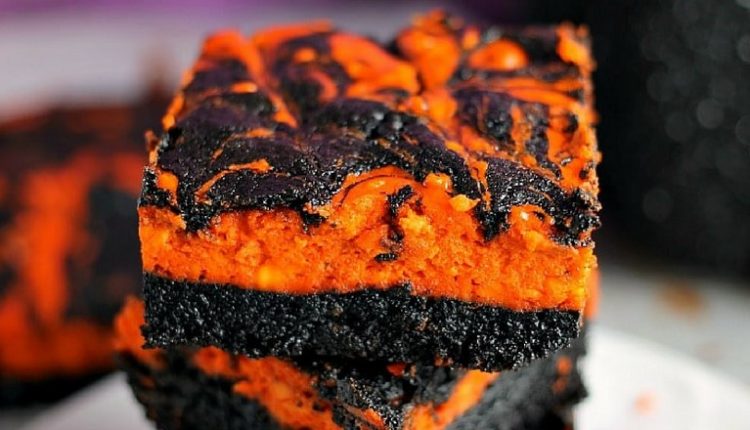 Surprise Your Co-Workers With These Fun Brownies
My parents used to love to host Halloween parties when we were kids. My mom used to make a big stock pot of homemade root beer and you know what they used to carbonate the drink. Dry Ice! How perfect is that? And the other thing I loved growing up were all the fun outfits my mom would make. One year I was the good fairy from Pinocchio. One year I was a bumble bee and one year I dressed up as a Jack in the Box.
I loved it when we had kids and I could dress them up in fun outfits as well. They were so hilarious. For a few years I told our kids that Halloween was all about dressing up so they could hand out candy to people who can to the door dressed up. After a few years, they caught on that they should be the ones going door to door. Then they figured out if they sung "Trick or Treat" in three part harmony they would get twice as much candy. Brilliant! If only they applied that level of genius to cleaning their rooms!
Even though we have moved beyond dressing up, I still love making fun treats for my family. Thankfully three part harmony is totally optional.
This is what Melissa of Persnickety Plates has to say about this treat.
"Halloween Cream Cheese Swirl Brownies have a layer of rich, dark chocolate brownie topped with a layer of orange cheesecake then swirled together for a spooky treat."
GO TO THE NEXT PAGE FOR INGREDIENTS AND DIRECTIONS.
Quick tip. I just saw some supper cute Halloween sprinkles that would be adorable on top.
Recipe and image courtesy of Melissa of Persnickety Plates