A 3 Ingredient Cookie? So Easy Anyone Can Make These!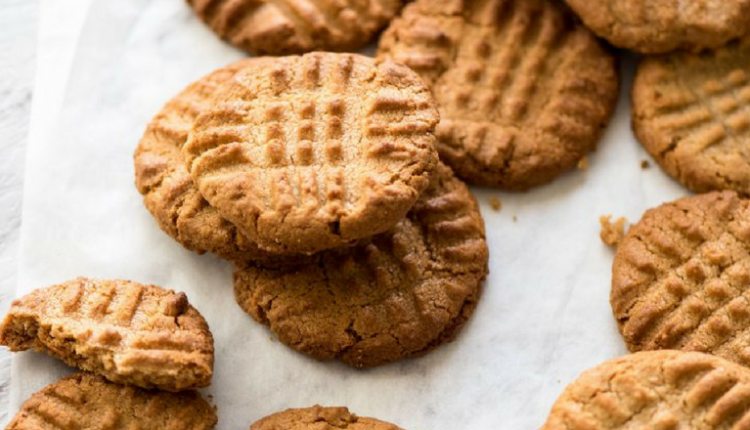 Want to look like a baking rock star? Pour a glass of milk because these babies are going to be eaten as soon as they get out of the oven!
When I saw this recipe I thought Naji was just kidding. I mean how many cookie recipes require only three ingredients? Even boxed cake mixes need, eggs, oil, water, and the mix! But she was totally serious!
I am the kind of mom who has always had the cookies in the cookie jar. If it is empty for more that two days, my family begins to grumble and wonder if I am staging a protest.
Even our kids friends look at the glass cookie jar on our counter when they walk into the house, not to see if it is full, but to see what kind of cookies are in it.
Usually I need to have a few hours to get the huge batch baked and cleaned up.
But, every once in a while it is nice to just make something different. When I know my teen's football team had a tough loss, or my husband had a hard day at work, what a better way to welcome them home than with a plate of freshly baked and still warm cookies?
Because this recipe is so easy and is a small batch, it doesn't require a lot of time, or make a big mess. It is just a baker's dozen way to say.."I Think You Are One Great Cookie!"
This is what Naji says about her recipe after she switched an ingredient in the classic recipe.
But use brown sugar instead… and wow! The difference is astonishing. The cookie is soft and chewy and it has more flavor too, that slight caramel-y flavor that brown sugar has.
GO TO THE NEXT PAGE FOR INGREDIENTS AND DIRECTIONS
Quick Tip: You can use chunky or creamy, whichever you have on hand!
Recipe and photo courtesy of Nagi at Recipe tin Eats.