No Need To Stop For Coffee And A Pastry On Your Way To Work When You Can Make It At Home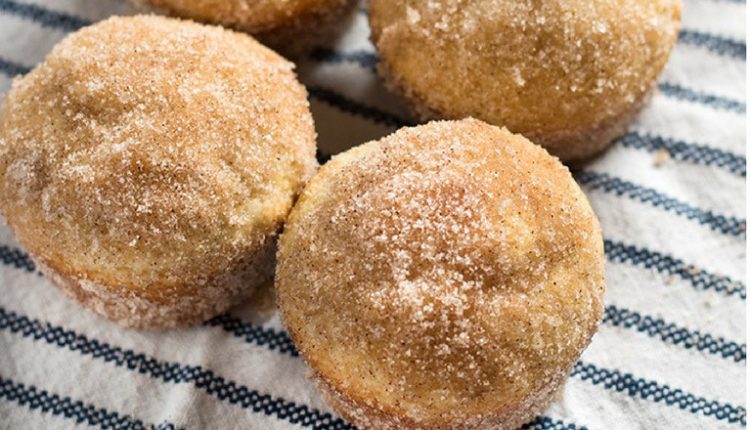 This Is the Recipe Bakers Don't Want You to See
This last summer I went to Colorado for my grandson's first birthday. On a summery Saturday morning my beautiful daughter-in law and I walked to the local Farmer's Market. We picked up a lug of peaches to turn into jam, along with a few other items. One of the things we could not resist was the little mini-donut stand. I mean they were making them hot right there and had a few toppings to choose from. It was a no-brainer. We picked the bacon maple donuts that had actual crisp bacon bits and maple glaze drizzled over them. We also got a dozen cinnamon sugar sprinkled donuts. Ohh my gosh! It had been so long since I had tried a donut that I seriously forgot how addicting they are!
But the time the three of us walked home we had eaten several of them. I do want to make it clear that they wee about the size of a donut hole but still, they were amazing. I think the biggest reason I don't do a lot of donuts is that they are fried. Which can be a problem if you are trying to count calories.
This muffin recipe is combining the fluffiness of a donut with the batter of a muffin and the results will have everyone at work wondering where you bought these from.
This is what Nichole has to say about her recipe.
"Basically, I'll come up with any excuse, these are that good. But, don't be fooled by the simplicity – they have this amazingly light flavor of vanilla and spices."
GO TO THE NEXT PAGE FOR INGREDIENTS AND DIRECTIONS.
Quick Tip: go ahead and make a maple glaze and sprinkle with bacon bits before glaze dries. All I am sayin' is those were good treats!
Recipe and image courtesy of Nichole at the Salty Marshmallow.