Hot and spicy? This Enchilada Make-Over is Amazingly Easy.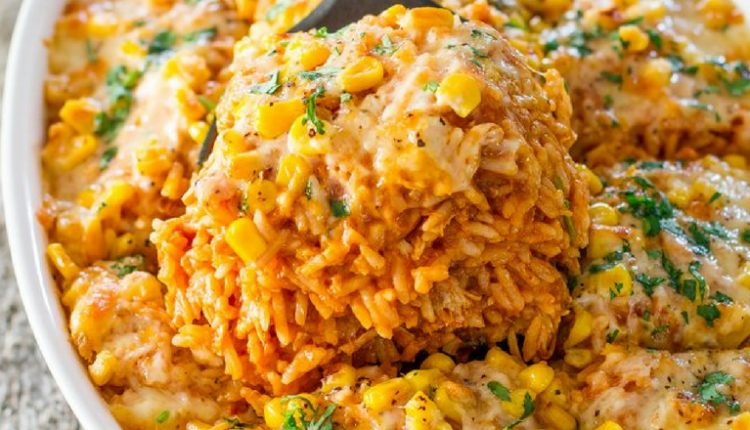 Tired of cooking? This creative twist on Enchiladas might be you new best friend!
Our kids love it when I make enchiladas. I have to admit, they are pretty darned awesome. Probably because I learned how to make them from watching my mom make them the whole time I grew up.
she would heat up the sauce in a skillet and carefully dip the flour tortilla in the sauce, then set it in the pan, put a scoop of cooked ground beef and onion down the middle and add some cheese before rolling up. Soon the whole pan was filled, topped with more sauce, olives and another layer of cheese.
It was so yummy, but also a lot of work.
Which is why we usually had them for special events like birthdays. My kids still ask me to make enchiladas for their birthdays!  What can I say, I guess it is a family tradition.
When I found this recipe that incorporated all the flavors of our family favorite into an easy to make casserole I knew I had a winner on my hands.
I hope your family agrees!
This is what Joanna of Jo Cooks has to say about her Enchilada inspired main dish.
Chicken Enchilada Rice Casserole – all the makings of a chicken enchilada but with rice. It's simply delicious!
GO TO THE NEXT PAGE FOR INGREDIENTS AND DIRECTIONS.
Quick Tip: Hey..the next time you go to Costco get a rotisserie chicken and cut it up . Put it in a bag and toss in freezer so that when you want to make this, you don't have to run to the store. Chances are you might even have the rest of the ingredients in your pantry.
REcipe and photo courtesy of Jo from Jo cooks.