You are NEVER too Old for this Campfire Favorite!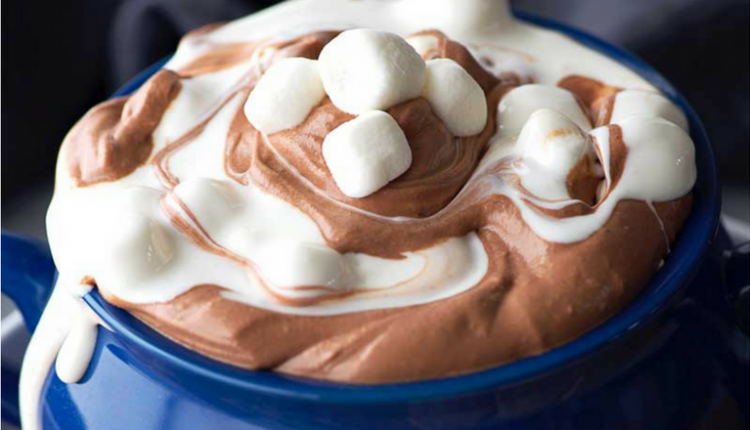 Why yes, I would like S'MORE!
What is it about the taste of S'Mores? Is it the goey melted marshmallows and chocolate? The thought of spending time around the campfire with those you love? OR could it just be the fact that it is one of those tastes that takes you back to your childhood?
Pretty sure it is all the above.
Growing up in a family who loved to camp, my mom would have never thought to pack up the old Suburban if we didn't have S'more Fixings.
Aaah the glow of marshmallows becoming little torches under the starlit sky!
Totally awesome that this little treat doesn't require any fire, mosquito spray, or sleeping outside.
You can make this version of a campfire treat and serve it at your next family get together or your kids' slumber party.
And the clean-up? Super easy breezy
This is what Chrisy of Homemade Hooplah has to say about this fun dip.
"Fluffy marshmallow and chocolate dips are swirled together to make this easy and fun chilled party dip. No heating or melting required!"
GO TO THE NEXT PAGE FOR INGREDIENTS AND DIRECTIONS.
Quick Tip: If you are serving this outside go ahead and put a small spoonful in the bottom of a plastic or paper cup and stick 4 graham cracker rectangles into it so it is portable.
Photo and Recipe courtesy of Chrisy of Homemade Hooplah