Want Something Amazing? Bakery Fresh Right From Your Own Oven!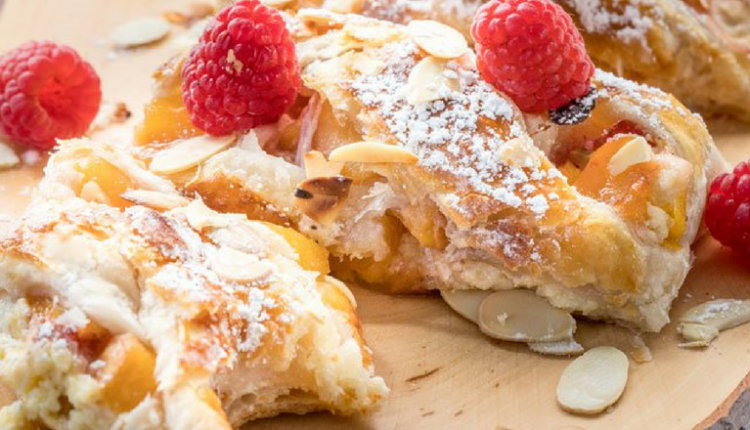 If there is something called PEACH brain. I must have it!
Every time I see a new recipe for something with fresh peaches in it I just start to drool! This recipe is one that really caught my eye.
I have passed up a lot of recipes that call for puff pastry. It kind of feels like cheating to just unroll something and bake it. No more. I am totally reformed in my thinking of the Freezer Puff!
This peaches and cream strudel is so colorful and packed with flavors I can't wait till my family tries it! In fact, my husband's birthday is coming up so I might just wait until then for an extra special treat to take into work.
Seriously ..skip the donuts and cupcakes! When you can create something so amazing in just a short amount of time, why buy something?
Plus, if you have peaches or can get fresh from the tree fruit at a farmers market, you will be bowled over by the taste!
This is what Jo of Jo Cooks has to say about her recipe.
Trust me, these strudels will make you happy, juicy peaches and a creamy cream cheese filling all wrapped nicely in a puff pastry with some toasted almonds on top? It's all good! Perfect summer flavors and a guaranteed winner!
GO TO THE NEXT PAGE FOR THE INGREDIENTS AND DIRECTIONS.
Quick Tip: If you can't find great peaches go ahead and use nectarines.
Photo and recipe courtesy of Jo at Jo Cooks