No Wonder My Aunt Hazel's Cupcakes Were So Popular. She Had A Secret Ingredient!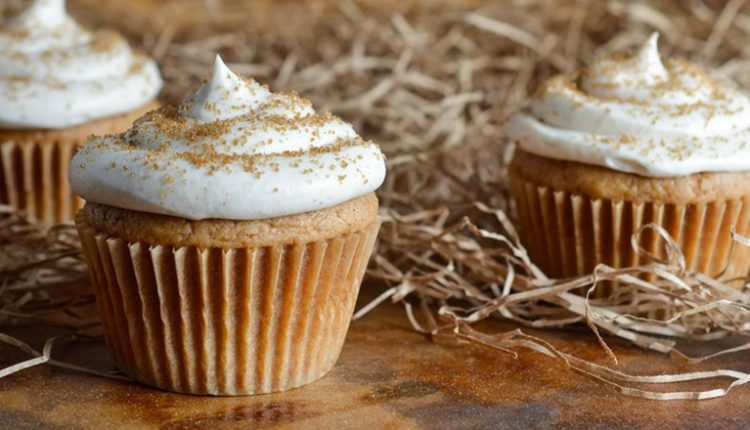 Grab Four Favorite Sweater And Cozy Up TO This Cupcake
I grew up not far from a place called Apple Hill. I love anything made with apples and that includes apple butter. My oldest son is a huge lover of the brown spicy apple goodness. I think it was from remembering how the house smelled when I would have a huge crock-pot of peeled, sliced, and cooking apples mixed with cinnamon and nutmeg. I used to cook it for about three days. The house smelled so amazing! The taste was even more incredible.
Nathan asked if he brought me the apples me would I make apple butter. I totally agreed. At the time Nathan was working for a man with a few trees. . He told Nathan he could have as many apples as he wanted if he picked them.  Later that day I came into the house to find 4 laundry baskets of apples. Let's just say we ate a lot of apple butter that year: ~D
This is what Nicole has to say about her recipe.
"Spiced Cupcakes with Cinnamon Cream Cheese Frosting are the perfect Fall dessert! This easy recipe is great for parties and meals. A very special secret ingredient adds a blast of flavor!"
GO TO THE NEXT PAGE FOR INGREDIENTS AND DIRECTIONS.
Quick Tip: You can also make this recipe into 2 8 inch round cake pans for a layered cake. I think that is what I want for my birthday!
Recipe and image courtesy of Nicole at Wonky Wonderful