This Is The Best Banana Bread Recipe I Have Ever Made. You Will Not Want To Miss Out On This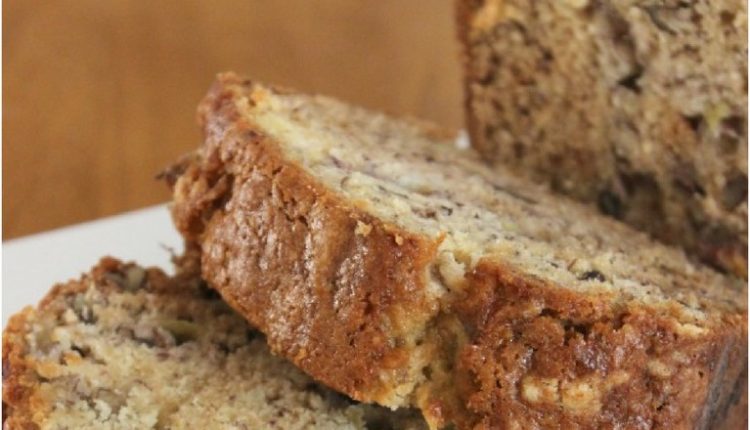 Starbucks Inspired Recipe Just Stole The Show
A hard day?  Tired and frustrated? Maybe you are in the middle of a project that has just taken a turn for the worse. Well you are in luck my friend. Because if this recipe doesn't cheer you up, you might need to check for a pulse. The smell of Banana Bread baking in the oven seems to help troubles just a little more manageable. One small bite at a time.
Put it this way, do you think Starbucks would waste space in their bakery cupboard for something that wasn't a huge hit with their customers? The answer is NO. Some of their baked goods are standard such as blueberry scones, filled croissants and banana bread. You know what I think appeals to people? It is naturally sweetened by fruit and everyone knows someone who baked this. Whether it is a mom. A grandma, or a favorite next door neighbor, the aroma of freshly baked banana bread just says, come in, share your soul, and stay for a slice.
Because Starbucks knows that this goes with a great cup of coffee, this copy-cat recipe is extra moist, but don't take my word for it. Bake a loaf and see for yourself. Or better yet, bake two loaves and share with someone who could use a bit of a lift.
This is what Charlene of My Frugal Adventures has to say about her favorite quick bread.
"This one is simple to make, packed with banana and is delicious plain, with nuts or add some chocolate chips for a real treat. This recipe is actually from Starbucks directly so hopefully you like it as much as we do!"
GO TO THE NEXT PAGE FOR INGREDIENTS AND DIRECTIONS.
Quick Tip: You can add chocolate chips instead of walnuts, or better yet, add both.
Recipe and image courtesy of Charlene and My Frugal Adventure