Woman Who Entered This Dessert Won The Prize Without Even Turning On Her Oven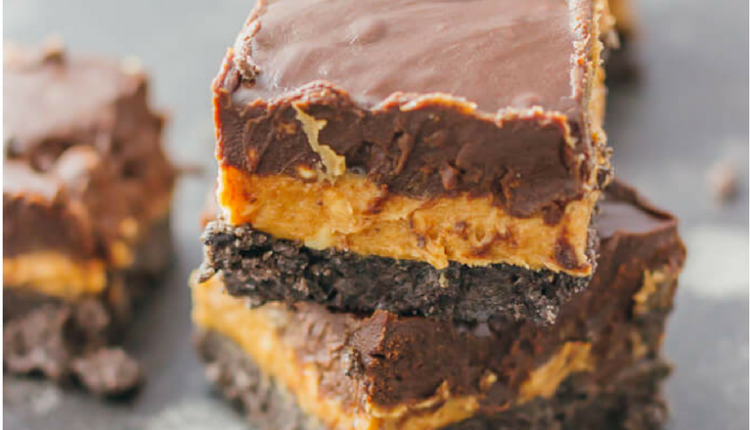 This No-Bake Dessert Will Blow Your Mind
What is it about about combining Peanut Butter and Chocolate? I mean it is a match made in Heaven!
I don't think you can be too old to love peanut butter. For me, the crunchier the better! I love dipping apple slices in it, spreading it on a banana, or even eating it off the spoon. If I am really feeling in the Peanut Butter Cup mood I will scoop some up and add a few chocolate chips on top. Probably not the most dignified snack, but in a pinch it just takes me back to  Summer Camp when I would walk to the store and buy a Reece's Peanut Butter Cup.
Well, guess what! Imagine being able to create those flavors without making a mess or needing to turn on your oven. Imagine picking up a small square and savoring the creamy silk ofr chocolate, the full peanut butter flavor and to top it all off. having the bottom layer consist of another childhood favorite, Oreo cookies!
This is what Julia of Savory Tooth has to say about her recipe.
I don't make desserts often, but when I do, there's a good chance that I'm making these no-bake Oreo peanut butter bars. They have been a favorite of Mr. Savory Tooth's ever since I first started making them a few years ago, and it's not hard to see why he's constantly requesting them.
GO TO THE NEXT PAGE FOR INGREDIENTS AND DIRECTIONS.
Quick Tip: This is SO amazing that you might just want to make a double batch.
Photo and image courtesy of Julia of Savory Tooth