Want to Avoid the Dinner Rush? Throw this in your Crock-pot and come home to dinner.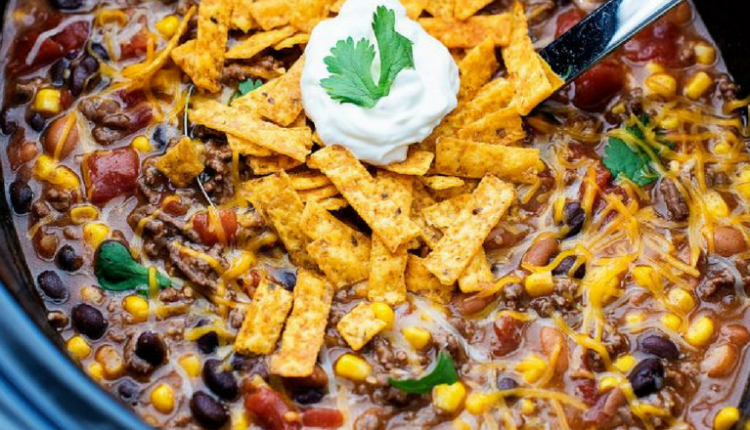 If there was an award for the most magical kitchen appliance even invented, the slow cooker would win hands down.
Nothing like being gone all day and having to step into the house wondering what your next play will be. Seriously, sometimes I feel like I need a wipe-off board so I can do a Madden football style huddle. "Ok kids..I am going to run around the laundry and you go out for a long pass…"
I find myself thinking "Dinner? You guys just ATE!" But that is just life. One mess and chaos to the next. Wouldn't it be nice, for once, walk into the house and have the smell of dinner greet you at the door? Now that is what I am talking about. No, you don't have to hire someone to come in and cook for you. That is always an option, but not always practical.
With a little bit of prep you can make this dream a reality.This is a great recipe to add in some of your favorite ingredients and who know, maybe even use that left over rice from last night's dinner!
Because it is cooked in the crock put the mess is pretty minimal. So you can spend less time geting things on the table and more time visiting with those you love around the table! Now That is an All-star Game plan!
If only laundry were this easy!
Here is what Holly from Life in the Lofthouse has to say about this easy to make family favorite.
This is probably one of the easiest soup recipes you'll ever make AND it's delicious. So it's a win win! This is one that you can throw everything in the crock pot before work and just keep it on the warm setting all day. Once you get home just quickly brown up the ground beef and dinner is done. Talk about the best little dinner ever!
GO TO THE NEXT PAGE FOR LIST OF INGREDIENTS AND DIRECTIONS.
Quick Tip: Don't want to have to cook up the ground beef after you get home? Go ahead and buy a big package and cook it up. Divide it into smaller ziplocks and stick in the freezer. Need to make tacos?  Pasta with a meat sauce? Or this soup? BAM! It is cooked and ready. Planning ahead and cooking ahead saves a lot of time in the kitchen. Take it from me. A mom who has raised 6 kids!
Photo and recipe courtesy of Holly at Life in the Lofthouse