Pizza Lasagna. Talk about a Win-Win!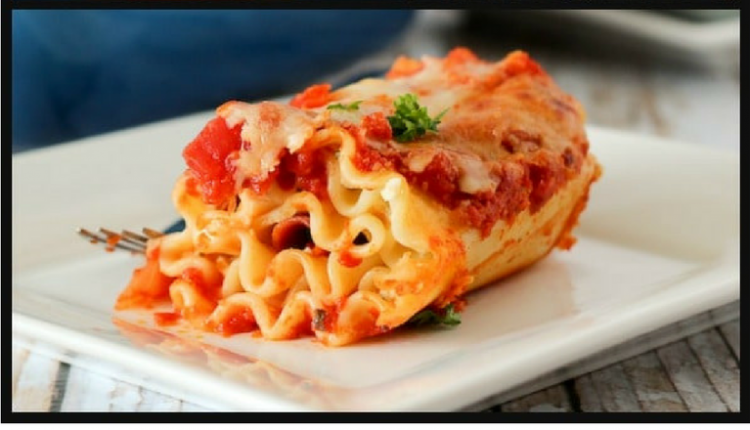 Have you ever felt like Dinner was taking forever to make?
Consider the idea that Rachel had on her amazing blog. To purchase ingredients and make the sauce on
Saturday, roll up and clean up on Sunday and bake it on Monday.
No fuss, no mess, NO WORRIES!!!
Pepperoni Pizza Lasagna
For the Sauce:
1 tablespoon unsalted butter
1 teaspoon extra virgin olive oil
2 garlic cloves, minced
1/2 of a medium yellow onion, diced small
28 ounce can HUNTS's 100% Natural Diced Tomatoes
3 ounces tomato paste
1 teaspoon dried basil
1/2 teaspoon dried oregano
1/2 teaspoon sugar
pinch of red pepper flakes
salt and pepper to taste
For the Lasagna Rolls
10 traditional lasagna noodles, cooked, drained and rinsed with cold water
2 cups of the pizza sauce you prepared
1 egg, lightly beaten
1 and 1/4 cup part-skim ricotta cheese
1 and 1/2 cups KRAFT Shredded Low-Moisture Part-Skim Mozzarella Cheese, divided
3/4 cup KRAFT Grated Parmesan Cheese, divided
1/4 cup chopped fresh parsley
1/4 teaspoon pepper
3 ounces sliced pepperoni (50-60 slices)
DIRECTIONS:
For the Sauce:
In a large pan over medium-low heat, heat the butter and olive oil until the butter is melted.
Add the garlic and onion and saute until tender, about five minutes.
Stir in HUNT's Tomatoes, tomato paste, basil, oregano, sugar, and red pepper flakes.
Bring the sauce to a boil and then reduce heat to low.
Place a cover on the pan, tilted slightly to let some steam out.
Simmer for 15 minutes. Cool slightly. With an immersion blender, CAREFULLY blend until sauce has desired texture.
Store in fridge unless using immediately.  Refrigerate or freeze extras.
For the Lasagna Rolls:
Preheat oven to 350 degrees Fahrenheit.
Cook noodles according to directions on package — once cooked, drain and rinse with cold water and lay out on sheets of wax paper so they don't stick together.
Spray a baking dish with nonstick cooking spray and spread 1/2 cup of pizza sauce into the bottom of the pan.
Set aside.
Meanwhile, prepare filling in a large bowl by mixing beaten egg, ricotta cheese, 1 cup mozzarella, 1/2 cup grated KRAFT Parmesan cheese, parsley and pepper until well combined.
To prepare lasagna rolls, lay out one lasagna noodle and spread it with about 2 tablespoons of cheese filling.
Roll up each noodle starting at one of the short ends.
Place in prepared baking dish, seam side down.
Repeat until all noodles have been filed and rolled.
Pour 1 and 1/2 cups pizza sauce over the rolls and top with 1/2 cup mozzarella cheese and 1/4 cup KRAFT
Parmesan cheese.
Cover baking dish with foil and bake for 45-50 minutes (remove foil for last 10-15 minutes) or until hot and cheese is melted.
Let stand about 10 minutes prior to serving.
Quick Tip: Have your family help out with this recipe. A perfect way how to teach simple measuring and preparing. Note: May be prepared in advance and baked the next day.