The Next Best Thing to World Peace? Down Home Cookin' !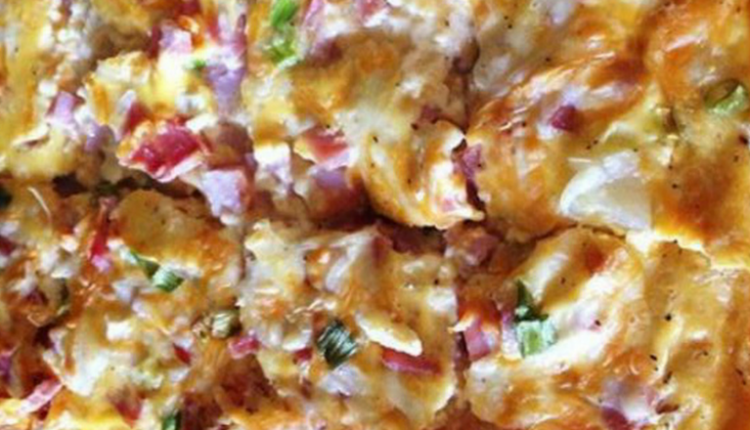 Who has time to make something for a potluck? This recipe solves your problem.
Here is the thing, we used to attend a small church in the town we lived in for several years. the first Sunday of every month was potluck Sunday. Sounds great right? Wrong! I hated potluck Sunday.
It was a miracle to get everyone up and out the door. Let alone try to get something made to take. One Sunday I was so frustrated decided to skip potluck Sunday altogether!
It just wasn't worth the stress, hassle, or mess.
There were plenty of Sundays I just opened a huge can of peaches, put them in a glass bowl and sprinkled a little cinnamon on top.
The bowl was always emptied, but I wished I had a better handle on what I could bring.
This recipe is something I could have totally prepared the night before so all I would have had to do it take it with me and put it in the oven. Live and learn!
This is what the gals in the kitchen have to say about this recipe.
I have never seen anything this amazing since Mabel brought her famous Noodle DoDa Spam Hotdish!
GO TO THE NEXT PAGE FOR INGREDIENTS AND DIRECTIONS.
Quick Tip: Go ahead and add whatever breakfast meat in this dish you want. I am a bit partial to peppered bacon, but a good sausage would also be great.
Recipe and photo courtesy of Complete recipe.com