I Never Imagined My Dinner Would Turn Out So Amazing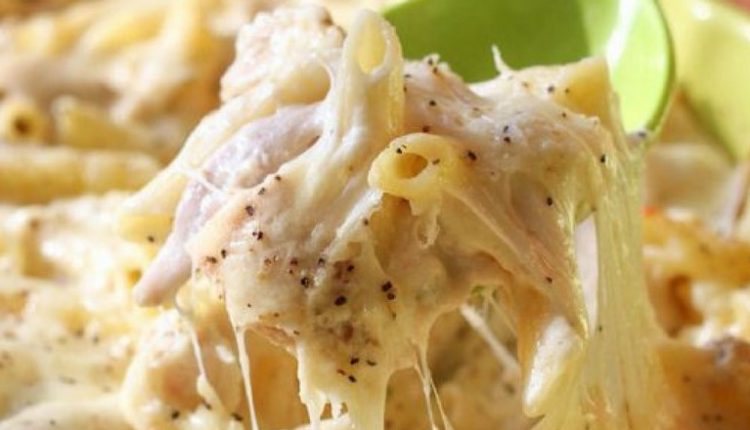 Would Your Hungry Family Rather Eat Something Out Of A Can Or Sink Their Fork Into This?
Don't you love a happy ending? I do. I am kind of a sucker for movies that are so predictable you could see it coming. Seriously, who didn't know that You've Got Mail, the character that Tom Hanks played wasn't totally going to sweep Meg Ryan's character off her feet. I have probably watched that movie twenty times and I still love the ending. Why? Because it is nice to know that something's turn out better that we could have hoped for. That is the key to chic-flick books and movies. We need the reassurance that things work out, even if it is a fictional story that ends in the middle Central Park.
Well you are in luck. This recipe will always bring you a happy ending.  I have probably made this as often as I have watched You've Got Mail and every time it is perfection.
I think because this recipe, like a good chic-flick, starts out with a real good cast of character that we call ingredients, and puts them in the perfect setting. When you put those two elements you have a match made in Heaven.
Why not make a pan of this creamy, cheesy, chicken and pasta and watch the story unfold. Instead of needing a Kleenex you can use a napkin!
This is what Kristyn has to say about this family favorite cheesy casserole.
"Yes, it's true – my  kids are getting pickier and pickier (insert sad face here), so I really enjoy making recipes that I know everyone loves. And everyone LOVES pasta!! That's why I share so many pasta recipes on the site. They are all different and have different ingredients and sauces, so we love the variety, and I love changing each dish up a bit."
GO TO THE NEXT PAGE FOR INGREDIENTS AND DIRECTIONS.
Quick Tip: Make a batch of breadstick and toss together a green salad and you are ready to serve a great meal!
Recipe and image courtesy of Kristyn at Lil' Luna