Need a quick Snack for your next party or movie night?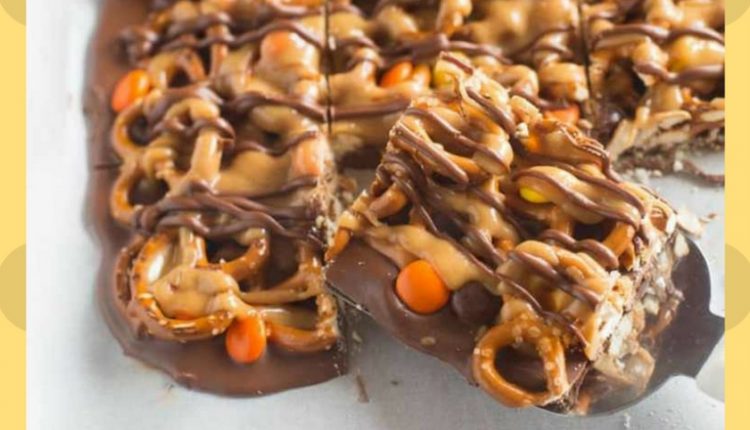 This unique snack is sure to disappear as soon as you put it on the table!
Whether you are playing cards with friends, just hanging out with family, or planning your next movie night, there is something amazing that happens when you combine sweet and salty together. Ohh YES!
Sure there is always the standard pop-corn and goldfish crackers, but every once in a while it is nice to mix things up.
This quick and easy snack is full of all the favorites! And is easy enough for your teen to make next time they have friends coming over. Can I get happy face emoji for that one!
Being able to have a few things on hand in the pantry is a big deal for those on the go. You never know when your friends might want to get together to hang out or invite you over.
I love baking brownies, and cookies, but sometimes the last thing you want to do is have to bake something, and it takes some time.
This recipe is super fast and super amazing. The fact it has peanut butter in it? Well, let's just say I am one happy camper.
This is what Lauren has to say about this yummy snack.
Layers of chocolate, mini pretzel twists and Reese's pieces candy are topped with a yummy homemade peanut butter sauce. These Chocolate and Peanut Butter Pretzel Bars are the perfect sweet and salty treat.
GO TO THE NEXT PAGE FOR LIST OF INGREDIENTS AND DIRECTIONS.
Quick Tip: Going to a friends house for a few days? Why not take along the ingredients and make it there? I love that this can be cut into small squares. Perfect for playing cards, or crafting, when you need a little something to satisfy your sweet tooth.
Photo and Recipe courtesy of Lauren from Tastes Better From Scratch.