I Should Have Made A Double Batch. Seriously, This Pull Apart Was Gone in 5 Seconds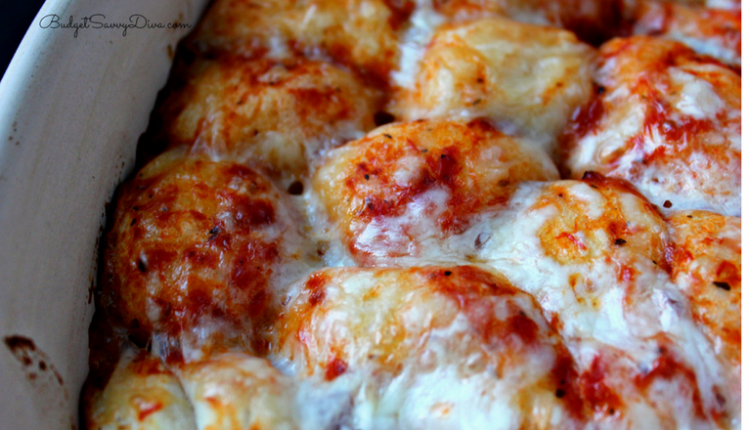 The crazy thing is that I had all the ingredients I needed  already in my fridge!
Our family loves pizza! Seriously, I think they would have pizza night every night if I made it!
But sometimes I don't have time, and sometimes we really don't need a full meal, just something for an after school snack, movie treat, and something hot and yummy. Something that is more filling and is more nutritious than chips or a handful of crackers.
This is exactly the kind of thing you could make any time of day for a quick snack or even part of a meal..heck if the kids or grandkids are coming over and having a slumber party! Pizza Out!
Since this is made in a casserole or even a Bundt pan you don't even have to worry about forks and plates since you can just pull this apart and eat with your fingers. Napkins, however, are always a good idea!
Okay, now I am getting hungry! Time to raid the fridge and whip of a batch of these!
This is what Sara of Budget Savvy Diva has to say about this Italian inspired recipe.
Just whip it up and your family will have fun pulling apart the casserole ?Oh did I mention the recipe is done in under 30 minutes ( woot woot )
GO TO THE NEXT PAGE FOR THE INGREDIENTS AND DIRECTIONS.
Quick Tip. I love using a basil white sauce on pizza as well, so go a head, make up a pan of both!
Photo and Recipe courtesy of Sara and Budget Savvy Diva