Don't Be Surprised When Your Guests Cry Out Encore After Just One Bite of This No-Bake Dessert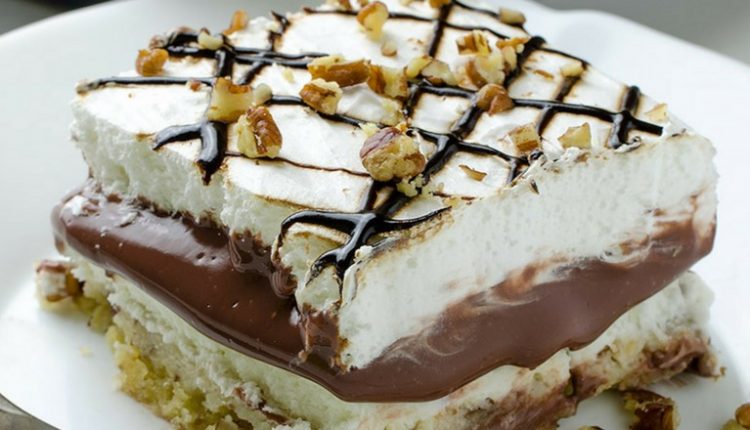 So Good You Might Be Tempted To Lick The Plate
The first time I made this for our kids piano recite dessert table I had a swarm of moms asking for the recipe. It was so yummy, yet it was so simple I was almost afraid to let them in on how easy it was to make. Seriously, I think I saw on of the Grandma's licking her fork it is that good. You can image my surprise the next time a recital rolled around and the piano teacher gave me the invitation with a yellow sticky note attached asking if I could bring the yummy dessert I had brought before.
I guess you could say it really was my encore performance!
I always thought that if you were going to make a dessert it needed to be labor intensive and time consuming, but this dessert is so easy it is almost a sin to tell people you make it from scratch.
Here is what Lidia of Yummiest Foods.com has to say about her crowd pleasing recipe.
"Chocolate Lush – perfect combination of cream cheese, cool whip and pecans! This recipe is very easy to make and it is so delicious! Layer after layer of chocolate fantasy – Chocolate Lush!"
GO TO THE NEXT PAGE FOR INGREDIENTS AND DIRECTIONS.
Quick Tip. If you are not a huge Cool Whip person feel free to make up whipped cream and sweeten with powdered sugar.
Image and recipe courtesy of Lidia of Yummiest Food.com