You Don't Need A Tailgate Party To Make This Easy Dip!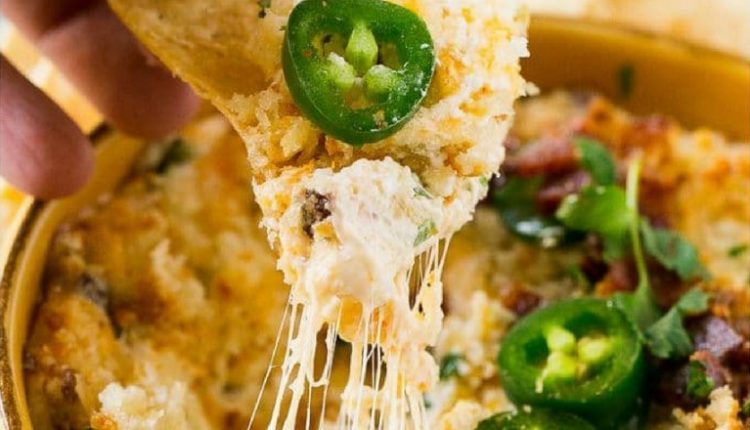 Hot, Spicy, and Loaded With Cheese
Game Night! We loved playing games when I was growing up. Whether is was card games, board games, or party games. Raise your hand if you remember when Pictionary came out! Okay, now raise your hand if you still own an original box of Pictionary. Our kids have loved it when my parents would come over or we would visit them because every night we would play a game. When you are playing games, you have to have good snack food.  It is amazing how much of an appetite you get just shuffling and dealing cards or rolling dice. This is one of those super easy appetizers that you can make ahead so all you have to do is pop in the oven in between rounds of whatever you are playing.
If you are out at a bbq, or camping, you can even put a cast iron skillet and set on the grill. Now that would make anyone a happy camper. Leftovers? Just toss into your scrambled eggs first thing in the morning and see how that spices things up!
This is what Sara of Dinner at the Zoo has to say about her fantastic recipe.
"If I'm making this dip for a special occasion, I often prepare the cream cheese mixture in advance, then add the topping right before I'm ready to bake it. Be sure to double the recipe for a crowd because there will be no leftovers!"
GO TO THE NEXT PAGE FOR INGREDIENTS AND DIRECTIONS.
Quick Tip: Instead of just one pan of this dip I usually divide it into two or three smaller ramekins so we can have one dip at each end of the table.
Recipe and image courtesy of Sara and Dinner At the Zoo.com