I Couldn't Believe My Serving Bowl Was Emptied So Quickly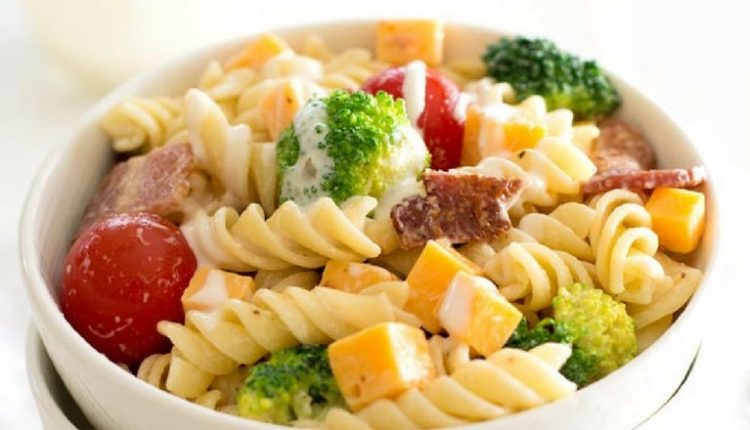 Any Fresher And I would Have To Slap My Dish
I was so excited when my aunt and uncle said they were going to be driving past our house in a few hours and wanted to stop in and say "Hi". . I knew they would be so happy to see everyone that they really wouldn't mind hat we had for dinner, but I wanted our meal to be special and memorable.
The only problem is that I didn't have time to go out to get special groceries and tidy up the house, so I looked through our pantry and refrigerator, knowing that I should be able to find something.
I had a package of chicken I could toss on the grill, frozen dough for French bread, and the ingredients to this super yummy salad. I also added in sliced olives, peas, and diced bell pepper. The salad went together so quickly that I had time to get everything cleaned up before I saw them turn into the driveway. No mess, meant having more time to spend together so it was a super win. John manned the grill and was able to get those started right away.  And the salad? My aunt said it was the best she had ever eaten and wanted the recipe before they left.
GO TO THE NEXT PAGE FOR INGREDIENTS AND DIRECTIONS.
Quick tip: Don't have Rotini? Use whatever pasta you have on hand and if you want to try a gluten free version that is totally great!
Recipe and Image courtesy of Rebekah at The Kitchen Gidget.