With Only 5 Ingredients You Can Create This Simple Dessert All Year Long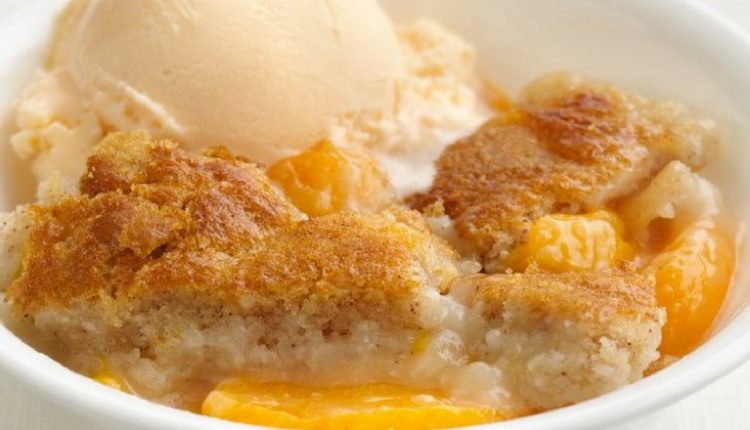 Tricia Yearwood Shares Some Of Her Southern Style Recipes On The Internet
I grew up making cobblers just like my grandmother used to make. She started with a dough that is half biscuit and half pastry, rolled out and then use to line the baking dish. Then she spooned fruit in and piece some of the dough on top. Of course it couldn't go into the oven until pats of butter and a sprinkling of sugar was added.
Tricia's  recipe really caught me off guard. I had to read it twice to make sure I wasn't doing something wrong but I saw such great reviews and, let's just be honest, Tricia Yearwood is so adorable I just couldn't resist making one of her recipes.
The reason this crust is so flavorful is that it has peach flavor all the way through. Literally! The batter starts on the bottom and rises to the top as it is baked so you have the taste of fruit in every single bite.
The other thing that surprised me was that Tricia didn't use fresh fruit for this cobbler! I LOVE fresh fruit cobblers but fruit isn't always in season and sometimes you have to just use what you have on hand.
GO TO THE NEXT PAGE FOR INGREDIENTS AND DIRECTIONS.
Quick Tip: If you want to use fresh peaches or nectarines go ahead and slice up enough for 4 cups. Make a simple syrup out of ½ cup sugar and 1 cup of water. Let boil then add sliced fruit.
Recipe and image courtesy of Trisha Yearwood and Food network.com