Take A Walk On The Knotty Side!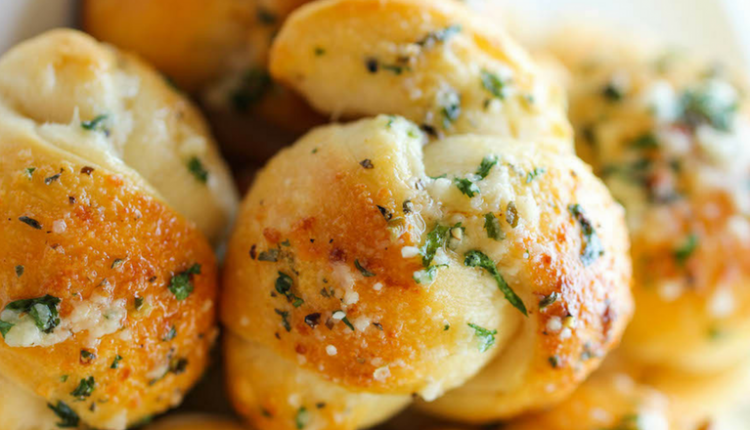 Did You Know The Smell of Bread Increases a Person's Sense of Well Being?
Well it does! I read a study on it not long ago and the aroma of freshly baked bread actually has a positive effect on people. Isn't that great to know!
The next time I am going to have people over I might have to bake a batch of this just to get the party off to a good start! Can you imagine making these before a boring staff meeting?
Instead of grumbling and complaining about the same things over and over, you might just hear "Yes! That sounds like a good idea!" and "Why didn't we think of that sooner!" That is when you know it is the bread talking!
I might have to try that our when I ask my kids and husband if they could help clean out the garage! I guess you could say this creative bread recipe is a bit on the knotty side.. but we will just let that be our little secret! I mean who am I to stand in the way of a little bit of doughy happiness and well being!
This is what Chungah of Damn Delicious has to say about her yummy recipe.
Fool-proof, buttery garlic knots that come together in less than 20 min – it doesn't get easier than that!
GO TO THE NEXT PAGE FOR LIST OF INGREDIENTS AND DIRECTIONS.
Quick Tip: If you want to add a little freshly snipped Rosemary on the dough that would be a big bonus of flavor.
Recipe and Photo courtesy of Chungah at Damn Delicious.