This Starbucks Blueberry Muffin Copycat recipe is the BOSS!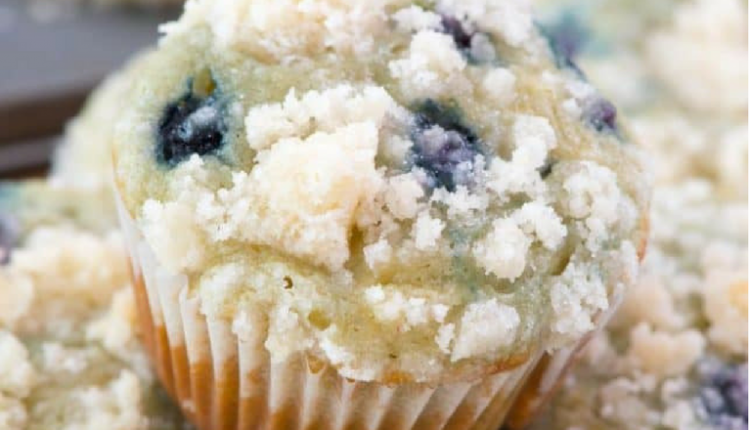 The key to recipe's perfection is in this common household ingredient.
I am usually skeptical of recipes that claim to be copy cat or inspired by favorite eateries..or in this case a familiar sight on most street corners. This recipe really works. The secret is in the science.
Have you even mixed baking soda and vinegar together? My kids used to do it every Easter time when the plastic eggs were plentiful. They would put both ingredients in one half, close the other half tight , shake it up and throw it as high in the air as they could. Then laugh like little fiends as it exploded in midair.
Thankfully this recipe does not involve re-purposing plastic eggs, but the science behind the mid-air explosions does create something magical. Fiendish giggles may or may not be part of the process.
Plus with a recipe that is easy, why not whip up a batch? Who knows, this is just the kind of thing that might inspire your inner science nerd to create something else!
This is what Dorothy of Crazy for Crust has to say about her yummy recipe.
Everyone who tried one of these muffins raved about them. I mean, how could you not? They're the perfect muffin AND they're blueberry AND they have streusel. If you ask me, it ain't a muffin without streusel.
GO TO THE NEXT PAGE FOR INGREDIENTS AND DIRECTIONS.
Quick Tip: If you don't have blueberries feel free to use other fruit such as raspberries or even diced strawberries of peaches..Just make sure to pat them dry so they don't add too much liquid into the batter while cooking.
Photo and Recipe courtesy of Dorothy of Crazy for Crust.