On Second Thought..Maybe I do Have Time For This!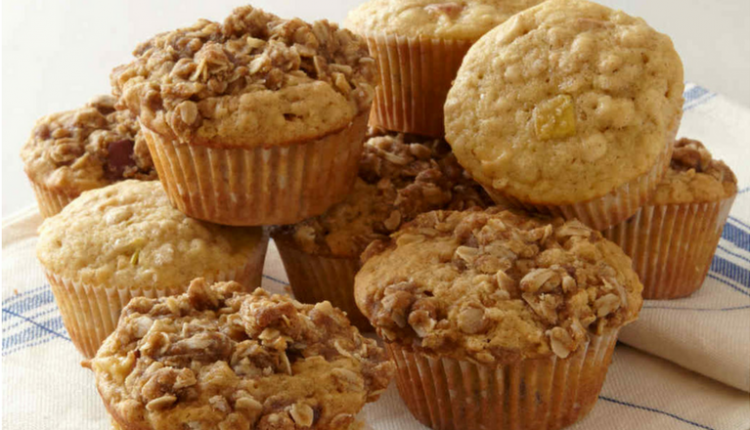 Wondering if You have time for a cup of coffee? When these are hot out of the oven, you will want to make time.
I grew up near a place called Apple Hill. Every fall as a teenager I worked at one of the many orchards serving up all kinds of yummy apple recipes, including caramel apples, apple pie, apple cake, apple doughnuts and apple cider. But, I don't recall ever serving up apple muffins!
These are super easy and chances are you already have most of the ingredients in your pantry and fridge. Martha Stewart uses a Macintosh apple , but seriously, any baking apple will work fine. If in doubt you can always grab a granny smith apple. In fact these muffins are going to be gone before they are cooled so you might just want to grab two in case you need to make another batch.
One of the things I loved about working in the orchard was seeing how many varieties of apples there were. Each apple was distinct and had various benefits. We had neighbors up in the Sierras who had an apple orchard. It was over 3,200 foot elevation and the Arkansas Blacks could not be picked until after the first hard frost. That was when the sugar set in. Who knew?
They weren't great for eating because they were hard and super crunchy, plus a bit tart, but they made the best apple butter you have ever tasted.
So pick your apples wisely to get the best flavor in what you are cooking and baking.
Then there are the Pink Lady apples..and Honey Crisp..oh my!
This is what Martha Stewart.com says about this this recipe.
Marvelous muffins for breakfast brunch or anytime! Macintosh apples and a double dose of oats add a boost of nutrition to these crowd-pleasing treats.
GO TO THE NEXT PAGE FOR INGREDIENTS AND DIRECTIONS.
Quick Tip: Feel free to make a double batch of these muffins. When completely cool, wrap in saran wrap and place in freezer bag. Put bag in freezer. When you want to have one or take one with you to school or work, all you have to do is pull one from the bag and go. It will defrost soon enough or just put it in the microwave for 10 seconds.
Recipe courtesy of Martha Stewart .com
Photo courtesy of MIKE KRAUTTER