When She Said It Was the Last Crock Pot Recipe I would Ever Need I Thought She Was Joking!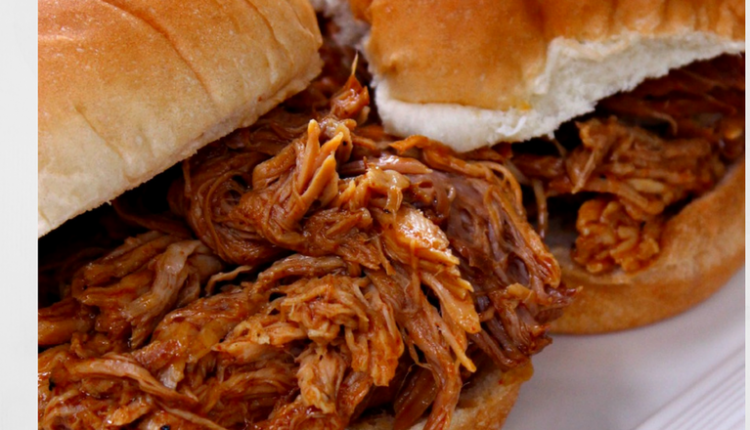 I remember going to the country fair when I was a kid. We had sheep. My mom would often pack us a lunch and this was exactly the kind of thing she fixed for a bunch of hungry 4-H kids.
So dump it in, turn it on, and come back at the end of the day. You probably have other things to do besides stand around it  the kitchen!
 Crockpot Pulled Pork
Ingredients:
2 – 2.5 lbs. boneless pork loin
1/2 onion sliced
1 Tbsp paprika
1 tsp black pepper
2 tsp salt
1/2 16 oz. bottle BBQ sauce
2 cloves garlic, minced or pressed
1/2 cup water
Directions:
Add all ingredients to the slow cooker.
Cook on medium for 6 hours or low for 8-10 hours.
Shred and enjoy!
Quick Tip: Make sure to have extra sauce on hand if someone wants to put it on their sandwich.