Right From Aunt Betty's Recipe Box!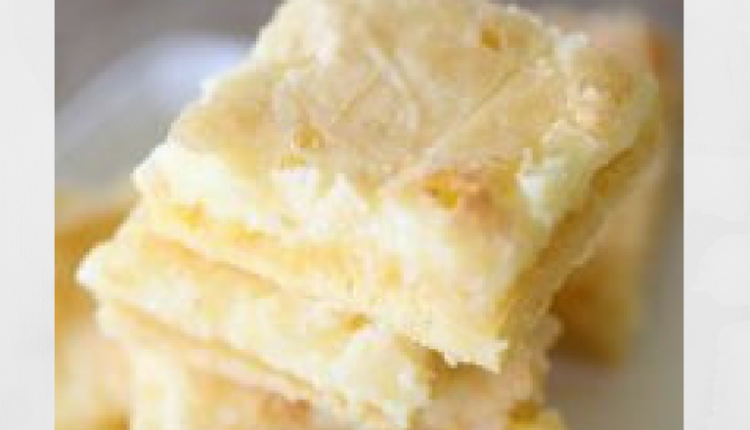 One taste of this and you won't be able to stop thinking about these.
I have made a lot of cookies in my lifetime, but bars are a whole other thing. I mean it is almost a cross between a cookie and cake so I figure why not just make one or the other, but these bars hold their own when it comes to flavor.
These are the kind of things that I remember being on plates at our 4-H meetings, or church potlucks. They are so yummy that even though you eat them with your fingers you wished you had thought to put them on a plate and use a fork.
But hey, you can lick your fingers all you want, no judgment here.
Speaking of Old Fashioned. Does anyone remember the "Dime A Dips" fundraisers? They used to have a huge potluck at the end of every month for our big 4-H club. Every scoop of food you put on your plate or piece of dessert cost a dime..get it? So really it didn't cost that much to fill up, but then again we were the ones who brought the food.
The biggest thing was that you always watched to see if your dish was worth scooping up or taking a serving. This recipe is so amazing, not only were the bars gone, but I am almost certain someone licked the plate clean!
So grab a cake mix and an apron and mix it up a little. You will be glad you did and so will everyone else.
This is what Nicki of Che-In-training has to say about her recipe.
Yes, this is the same grandma that supplies a lot of the yummy recipes on this blog from her incredible cookbook she made and compiled of recipes she has had since she was first married.I could not stop eating them!
GO TO THE NEXT PAGE FOR INGREDIENTS AND DIRECTIONS.
Quick Tip: Perfect for a tea party. Serve on a plate with a few berries.
Photo and recipe courtesy of Nicki at Chef-In-Training