Pizza Lasagna. Talk about a Win-Win!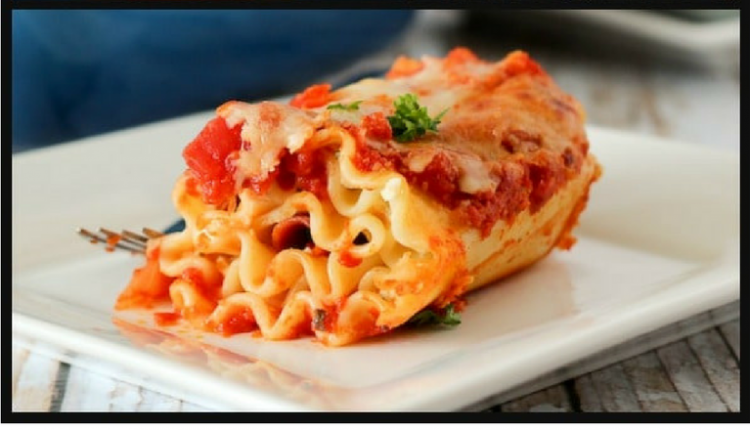 Somethings are just worth the effort! Wait until you stick your fork in this!
There are a few foods that my family could eat every single week. Lasagna and pizza are on the op of the favorite foods list. So seeing those two words together in the same recipe is perfect!
I have been a little hesitant to try this recipe because it looked like more work than I wanted to tackle. But really, it isn't something too gigantic and if you make this on a Sunday afternoon, you can bake it as soon as you get home from work on Monday.
Since this makes a huge pan, I suggest being prepared for two meals and maybe some lunch leftovers. Gotta
love that!
When you are having a large crowd over it is nice to be able to figure out how many serving you are going to need and this recipe really sets the serving and portion size up with each roll. plus you can have everything ready to just pop those babies in the oven.
Just ask someone to bring the salad, bread, and a side or dessert.
I know not everyone is a pork eater so don't toss this recipe out because of the pepperoni! After all you can do a meatless option or a chicken meat option.
Either way, the fresh ingredients in this homemade sauce will be a show stopper that will definitely turn heads.
These pizza lasagna rolls are a fun meal that the whole family will love — what's not to love about pizza and lasagna? With a little planning ahead, they are a great weeknight meal.
This is what Rachel of Rachel Cooks has to say about her Uber Italian Lasagna Roll-Up!
All you'll have to do is throw it in the oven when you get home from work or your play date or whatever Monday might hold. We all know Monday could use all the help it can get, so having dinner waiting in the fridge for you is definitely something to look forward to at the end of the day.
INGREDIENTS:
GO TO THE NEXT PAGE FOR LIST OF INGREDIENTS AND DIRECTIONS.
Quick Tip: As much as I hate not making things from scratch, if you really really need to skip out on making this dinner due to the time and attention it needs  consider skipping the sauce making part and just use a good canned sauce.
Photo and Recipe courtesy of Rachel at Rachel Cooks