The Pioneer Woman, Ree Drummond, Delivers On This Dish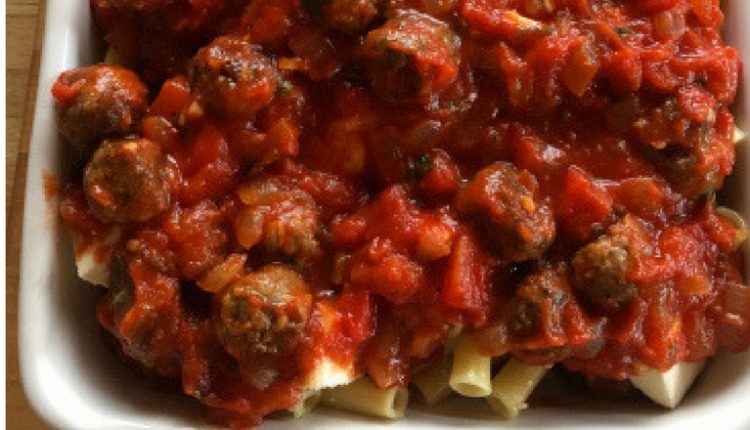 Everything Ree does speaks to her home-style hospitality. Recently I saw a video about the mercantile store her family opened up. It has a restaurant t that features some of her favorite recipes, her line of kitchen ware, and a whole bunch of other fun and practical things that people just can't get enough of. Someday I would love to go and visit and you never know..Ree might be the one behind the cash register or pouring coffee and checking in with guests.
Mini- Meatball Italian Casserole
INGREDIENTS
3/4 pounds Italian Sausage
3/4 pounds Ground Beef
1/2 cup Regular Oats
1 cup Grated Parmesan
1 whole Egg, Beaten
1/4 cup Minced Fresh Parsley
Salt And Pepper, to taste
1 whole Medium Onion, Diced
3 cloves Garlic, Minced
1 can (28 Ounce) Diced Tomatoes
1 can (8 Ounces) Tomato Paste
1 Tablespoon Sugar
2 cups Hot Water
12 leaves Basil
12 ounces, weight Ziti Pasta, Cooked To Al Dente
16 ounces, weight Fresh Mozzarella, Cut Into Large Cubes
INSTRUCTIONS
In a bowl, mix together the sausage, beef, oats, 1/2 of the Parmesan, egg, half the parsley, and salt and pepper until well combined.
Form into small meatballs (about 1/2 inch) and brown in batches in a skillet over medium heat.
Remove the meatballs from the pan and drain.
Add the onions and garlic to the skillet and cook for 3 to 4 minutes, stirring occasionally.
Add the tomatoes with juice, tomato paste, salt and pepper, sugar, and water.
Stir and bring to a simmer, then add in the meatballs and continue simmering for 20 minutes.
Remove the skillet from the heat and allow it to cool. Stir in the basil once cool.
In a casserole dish, add half the pasta, half the mozzarella cubes, 1/4 cup Parmesan, and half the meatball sauce
Repeat with another layer, ending with the meatball sauce.
Cover with foil and either refrigerate for up to 2 days, or bake in a 350 degree oven for 20-25 minutes. Serve piping hot!
Quick tip: My daughter is having a baby any day now so I am making up 2 8×8 pans and putting them in her freezer so she has a few extra meals ready to pop in the oven when she gets home. Make sure when you take a meal to someone who could use a bit of care that you send it in an aluminum foil pan so they don't have to wash and return.
Recipe and image courtesy of Ree Drummond of Prairie Woman