One Taste And You Won't Be Able To Get It Out Of Your Mind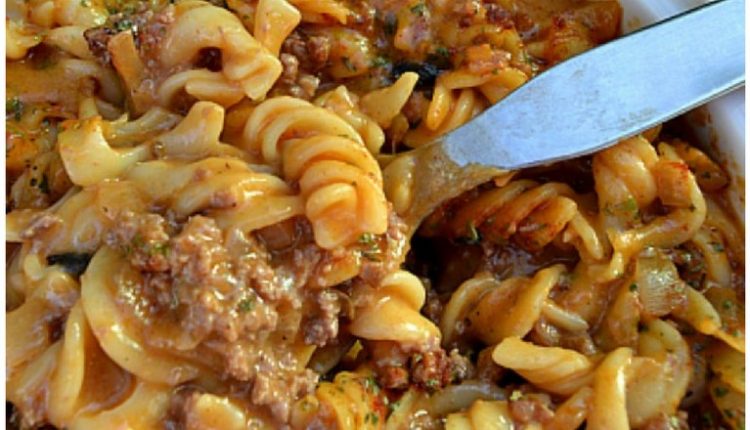 You Don't Have To Be Amish To Eat This Country Casserole
My mom used to make us Hamburger Helper once in a while. It was usually when we had driven up to where my parents were building a cabin. My mom didn't have her stove or over yet, so being able to brown up hamburger and onion, then dump ingredients out of a box, add water, and cook it in an electric skillet was an great option.
After a while all the meals tasted the same. To be honest as a kid I would have rather had a grilled cheese sandwich. We had a big light where the dining room was going to be. It attracted moths. Remember we were building a cabin so this was in the beginning stages and it was kind of like camping at that point.  The last night we were getting ready to eat the "fresh from the box" dinner and I looked at my fork. My noodle moved. Then I noticed it wasn't a noodle but a cream covered moth that had flown into the pan unnoticed and must have tried to do a few butterfly strokes to swim out of the sauce.
From that night on I skipped the main course. I think the moth just pushed me over the edge. When I tasted this dish I realized this was the taste Hamburger Helper had tried to copy. This dish is so amazingly good that you won't mind eating it several nights in a row!
This is what Linda says about her recipe.
"It's quite a large dish, but so tasty, all of us had second helpings."
GO TO THE NEXT PAGE FOR INGREDIENTS AND DIRECTIONS.
Quick Tip: you can use sausage instead of ground beef or a blend.
Recipe and image courtesy of Linda at With a Blast