No Bake Pumpkin Cheesecake Balls Were The Hit Of My Last Office Party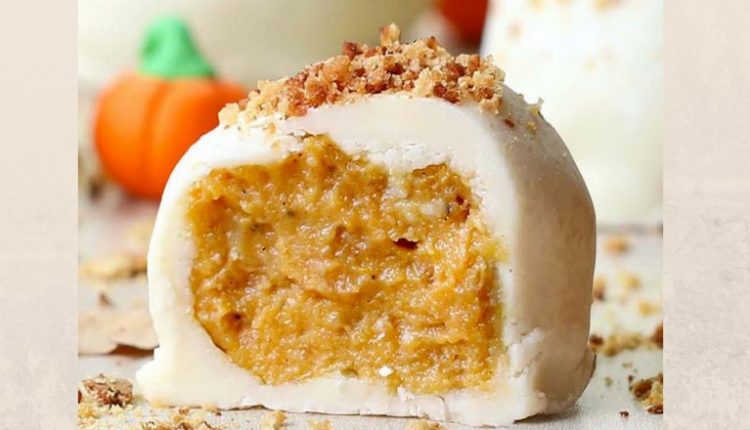 A Perfect Little Treat That Guests Will Go Wild About
I love the taste of pumpkin. And I noticed I must not be the only one because the last time I went to the grocery store they had a whole section dedicated to pumpkin foods, it was amazing! Pumpkin pancakes, pumpkin scones, and pumpkin flavored Oreos were just begging to be put into my cart and taken home.
But I really wanted to make something unique that didn't require rolling thinly baked sheet cakes around cream cheese filling. Not that I am opposed to that recipe since I made about 4 of those pumpkin logs last year. No, I wanted to treat my family to a new recipe. When I saw this I KNEW I had a winner!
I could make these and put them in the freezer so I didn't have to spend the day they were arriving in the kitchen. And because these are tidy little bites this makes a perfect little treat after dinner without feeling like we need to break out a big dessert!
This is what Dan of Cakes Cottage has to say about his recipe.
"These pumpkin cheesecake balls are no-bake. They are so easy and taste amazing. Bring them to a party and you'll be a hero forever!
GO TO THE NEXT PAGE FOR INGREDIENTS AND DIRECTIONS.
Quick Tip: Purchase small take out containers from Smart and Final or a craft store and send a few of these home with your guests or take to neighbors.
Image and recipe courtesy of Dan and Cottage Cakes.com