You Might Want to Bake a Double Batch Because One Bite And They will BE GONE!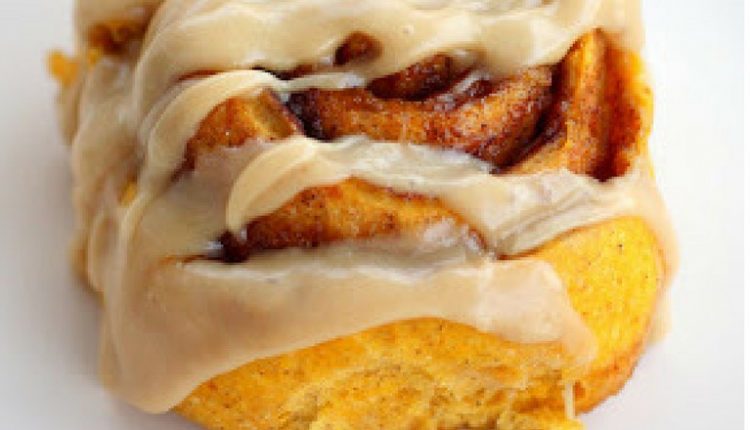 These Pumpkin Cinnamon Rolls Put Mom's Diner on the Map
Just the color of these fall cinnamon rolls makes me happy! Everywhere you turn there are pumpkin inspired foods, snacks, and recipe. There is no way I could ever make all the things I want to make, but I will try! I thought at one point during my fall baking I would begin to get tired of pumpkin but I have found the opposite to be true. The more new recipes I try, the more I am in love with the amazing and multifunctional gourd!
I used to think that pumpkins were just for carving or decorating, but now when I go shopping all I can imagine is how many cups of fresh puree can I make. It reminds me of the cartoon when one of the hungry characters sees his friend and all of a sudden they look like a piece of food.
Yeah..that is me looking at a pumpkin. I see the round orange vegetable but what I really am imagining is pumpkin scones, pancakes, or cinnamon rolls.
This is what Christy of The Girl Who Ate Everything had to say about the recipe her friend Ami shared with her.
These Pumpkin Cinnamon Rolls With Caramel Frosting are soft and tender pumpkin spiced cinnamon rolls with a sweet caramel icing.
GO TO THE NEXT PAGE FOR INGREDIENTS AND DIRECTIONS.
Quick tip: Have a Kitchen Aid? Use the beater for the wet ingredients and switch to the bread dough hook when adding in the flour.
Image and recipe courtesy of Christy at The Girl Who Ate Everything