Just a Few Ingredients And You Can Have a Ball. Literally!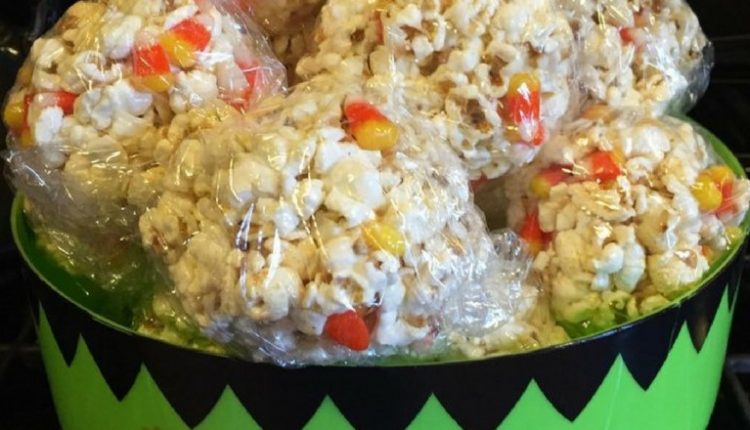 My mom used to make these and add in sprinkles for color. I remember taking a popcorn ball as a treat in my lunch box. It was like I pulled something magical out of my bag because all eyes were on me. My friends wanted to break off a taste and the more I gave away, the more crowded out table got, until the treat was completely gone. The next day I asked my mom to put an extra popcorn ball in my lunch so I could share and still have some. She did. And when it was time for the class party guess what she brought? Yep, they were the best thing on the table!
That is why I made these for our kids when they were growing up. And just to tell you these make great birthday treats for something really memorable!
Old Fashioned Pop Corn Balls
Ingredients:
3/4 cup light corn syrup
1/4 cup margarine
2 teaspoons cold water
2 5/8 cups confectioners' sugar
1 cup marshmallows
5 quarts plain popped popcorn
Directions
In a saucepan over medium heat, combine the corn syrup, margarine, cold water, confectioners' sugar and marshmallows.
Heat and stir until the mixture comes to a boil.
Carefully combine the hot mixture with the popcorn, coating each kernel.
Grease hands with vegetable shortening and quickly shape the coated popcorn into balls before it cools.
Wrap with cellophane or plastic wrap and store at room temperature.
Quick Tip: I love making these and adding food coloring for special occasions such as Saint Patrick's day or Valentine's Day.
Image and Recipes courtesy of All Recipes.com