I'll Have What She's Having!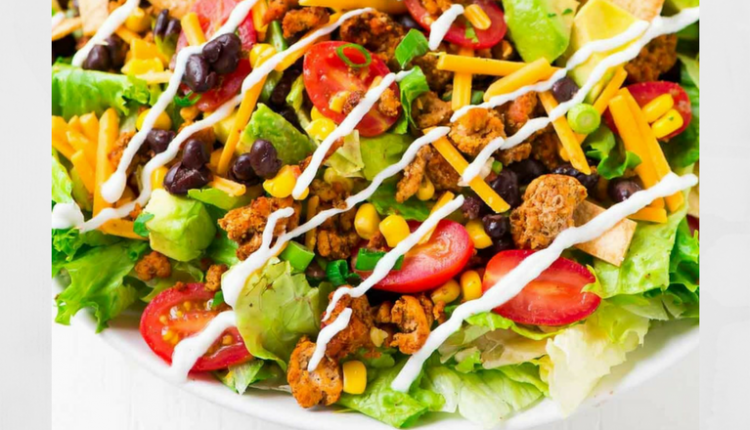 This plate is full of flavor without being full of guilt!
Sometimes it is easy to be jealous of someones' plate. Especially if you are counting calories or carbs!
Trust me I know! I have been dieting my whole life and there is nothing more frustrating than trying to cut back on your calorie intake, knowing that you will not be eating the food you love! Sure, this might mean that the super cheesy sour cream chicken enchiladas don't take front and center on the menu, but when you add in great options like this salad you won't even miss it.
I also love that you can have all the ingredients prepped and ready to toss together during the week for lunches. I think one of the things that sabotages alot of our eating is the fact we don't plan ahead and have food that is healthy ready to eat WHEN we are hungry. As a result we end up just grabbing something from the snack bar, the food truck, drive-thru, or the fridge.
Feel free to customize this recipe to suit your taste and needs. On a Weight Watchers point program? Cut down on the corn and beans and add in bell peppers and spicy pickled carrots.
This is what Erin of Well Plated has to say about her yummy salad.
This Skinny Taco Salad is also ideal for meal prep. Chop the veggies and cook the turkey in advance and store them individually in the refrigerator. Then throughout the week, you can quickly assemble individual portions and add any other toppings you desire.
GO TO THE NEXT PAGE FOR INGREDIENTS AND DIRECTIONS.
Quick Tip: If you are taking this salad to work or on your next picnic, consider layering the ingredients with the dressing on the bottom, followed by meat, beans, corn, tomatoes, and then lettuce last. When ready to serve turn it upside down on a plate or bowl.
Recipe and Photo courtesy of Erin at Well Plated.