Hold the Phone..This Salad Is Insanely Easy and A Must Have For Your Next Barbeque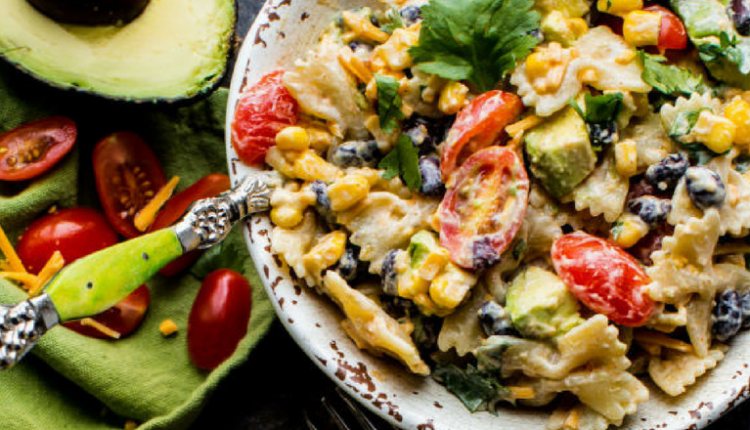 So Tasty You Will Be Asked To Make A Bowl of This Every time You Get Together With Friends.
I was just talking with someone about what we loved about living in the Midwest.
First of all, being from California, I thought that fireflys were just about the most magical thing I had ever seen. When you saw them in a grassy field on a warm muggy night, it was like watching a party of Pixies bounce along in the sky. Lighting up, then disappearing, like leaving little dash marks.
The other thing we loved about the Midwest was the slower pace of life. Everything was measured in miles, not minutes.It wasn't 45 minutes to work, it was 20 miles.
I loved the people. We had some of our closest friendships with the people we met while living there. Friendships that, almost 18 years later, are still dear to our hearts.
This is the kind of salad that is easy to have the ingredients on hand so that you can toss something together for impromptu gatherings.
And if you are lucky, you might even spy a few fireflies in the expansive night sky.
This is what Sally McKenney says of her salad recipe.
This kicked up pasta salad with a zesty Greek yogurt dressing is full of the fixings from taco seasoning to cilantro, cheddar cheese, avocado, black beans, and corn. So easy to mix up ahead of time, too!
GO TO THE NEXT PAGE FOR INGREDIENTS AND DIRECTIONS.
Quick Tip: Feel free to add other ingredients to help create your own version. Love sun-dried tomatoes, olives, marinated artichoke hearts? Bam. You've got it!
Photo and recipe courtesy of Sally McKenney