So Good You Will Want to Eat Your Napkin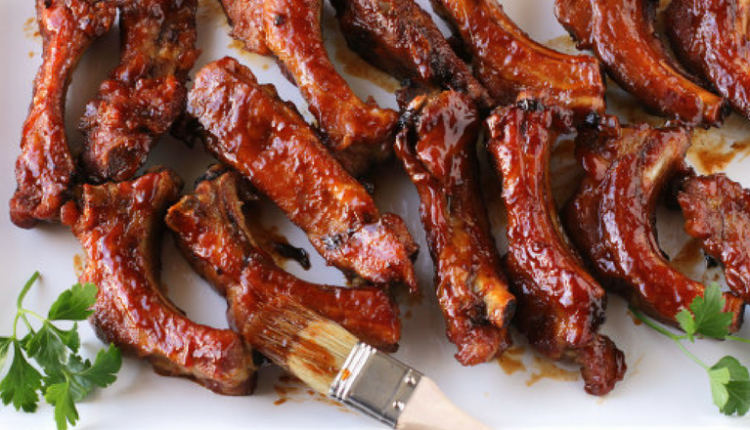 When we moved to Southern California there was a restaurant that our older boys took us to. They raved about how zesty and fantastic the ribs were.
I thought maybe they were exaggerating a bit since they missed my cooking. I was wrong! Phil's Bar-B-Que was a huge hit on our family trip and has since become one of our favorite rib places.
The big platter of food was devoured by our carnivorous offspring like Vikings after a plunder. When I saw that there was an actual sink in the family style dining room I assumed they were going a bit overboard. Not at all. The sink was perfect to rinse off what would have taken a small bale of napkins to clean up.
Ever since then I have been hoping to find a recipe that tastes similar and I think this one might be it.
Here is what the contributor Beverly Carson said about her down home recipe.
After not being able to find restaurant ribs that satisfied my hot sweet appetite, I carefully attempted various combinations of flavors until I found one that I and my family thought was perfect. Hope you enjoy them too.
GO TO THE NEXT PAGE FOR THE INGREDIENTS AND DIRECTIONS.
Quick Tip: Go ahead and make up pasta or potato salad the day before you serve these. If you are having a big get-together it will be nice to have your cooking done and the mess cleaned up already tackled.
 Photo and recipe courtesy of Beverly Carson