Food Issues? This Breakfast Bar is Loaded With Goodness AND meets so many dietary needs to list!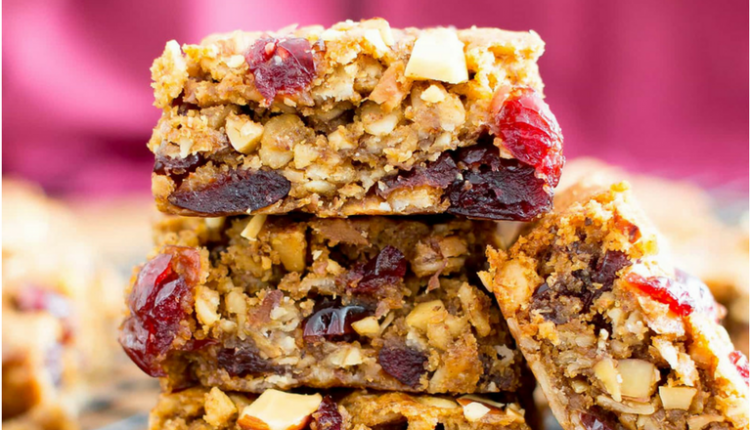 I love having great recipes on hand to address different dietary restrictions.
Have you ever hosted an event of had people over and then found out that they weren't able to eat most of the food you have fixed?
That has happened once or twice to me so I make it a point to always ask if anyone has any food preferences of allergies.
For the most part it isn't an issue but there have been a few instances where having a recipe on hand to make everyone feel like they belong around your table.
Plus, you know what? Eating a cleaner diet is a good thing so if you come across something that is healthy AND nutritious? What a WIN!
I think this bar pretty much cover is. I have absolutely no idea what  that you can make Flax eggs, and because that is NOT on our lids of foods to avoid I am going to go ahead and use the real thing. Your call on this one!
This is what Demeter says of her fabulous breakfast bar recipe.
Gluten Free Cranberry Almond Butter Oatmeal Breakfast Bars (V, GF): an easy recipe for soft, texture-rich energy breakfast bars bursting with cranberries and almonds. Whole Grain, Vegan, Gluten-Free, Dairy-Free.
GO TO THE NEXT PAGE FOR INGREDIENTS AND DIRECTIONS.
Quick Tip: Grab some fresh fruit and one of these bars for a super healthy snack.
Photo and recipe courtesy of Demeter of the Beaming Baker