When My Family Bit Into These They Were In For a Bacon Surprise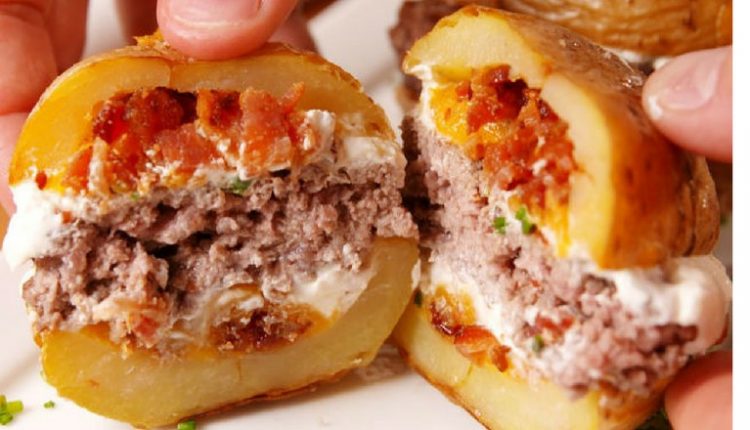 Not Sure What To Make For Game Night? Try This Twist On a Classic Slider!
I would have never thought to use a potato as a bun! I cook for a family and they want me to try to add more gluten free recipes into their menu. When I came across this flavor packed and tasty morsel I knew I had to try it! It is perfect for a family of any size because you can easily adjust the ingredients to meet your crowd's size.
Whether you are watching the game at your house, or having everyone over for a get together Nobody can resist this creative finger food!
Won't they be surprised when I serve up a small platter of this with some sliced fresh fruit on the side! And if you are anything like me you are probably wondering what to do with the potato that you scoop out. I am such a frugal cook when it comes to using everything I can. So what I did was to save it for the next day to use in potato pancakes!
And since I knew I was going to do that, I went ahead and cooked up extra bacon for the morning as well. Seriously, life is way to short to always be cleaning so I try to plan ahead and cook ahead as much as I can.
GO TO THE NEXT PAGE FOR INGREDIENTS AND DIRECTIONS.
Quick Tip: We LOVE pepper crusted bacon or maple bacon but if bacon is not on your list of favorite foods, you can always swap out the hamburger for chicken or turkey sausage.