Crock Pot Chicken Tacos- So Easy They Almost Make Themselves.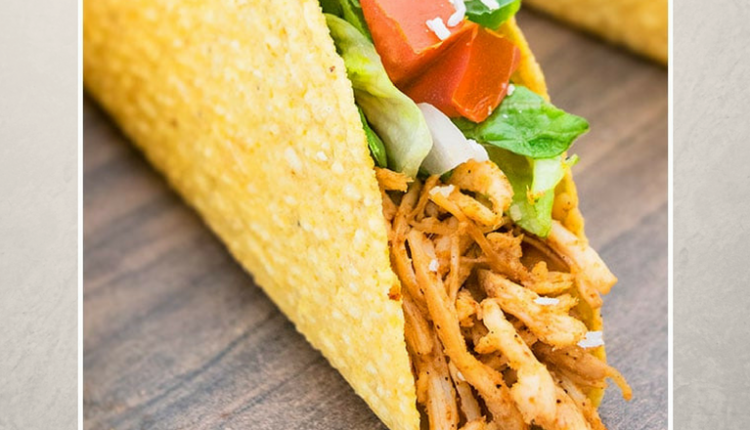 Who doesn't love a great taco? But, heating up the house by turning on the oven during the hot summer months? Yeah, not so much.
It is great that this recipe can be made on the stove or better yet, in a crock pot!
We just went to a huge family reunion with dozens of cousins and I wished I had found this recipe earlier. It would have been so simple to put the chicken in and let people build their own tacos, burritos, or even just a really yummy salad.
Seriously, if you have all the ingredients out, let guests make up their own plate with their favorite ingredients, and it can be ready to put out as soon as you are ready to eat so no big fuss around meal time!
It is hard to feed a crowd and with recipes that are super functional like this one you are sure to please everyone. In fact, if you have left over chicken, save it and make a pan of chicken enchiladas later!
This recipe calls for chicken breast, but if you are partial to boneless skinless thighs go ahead and use them as well.
Here is what Abeer of Cake Whiz has to say about her delicious recipe.
I am responsible for making these Mexican SHREDDED chicken tacos that I have been making for years. These EASY shredded chicken tacos with taco seasoning are DELICIOUS and my guests always comes back for second and third helpings.
GO TO THE NEXT PAGE FOR THE INGREDIENTS AND DIRECTIONS.
Quick Tip: If you are pinched for time, go ahead and make the chicken up ahead of time and reheat before serving. In fact, you can easily freeze for later.
Recipe and photo courtesy of Abeer at Cake Whiz