Can you really have TOO much bacon?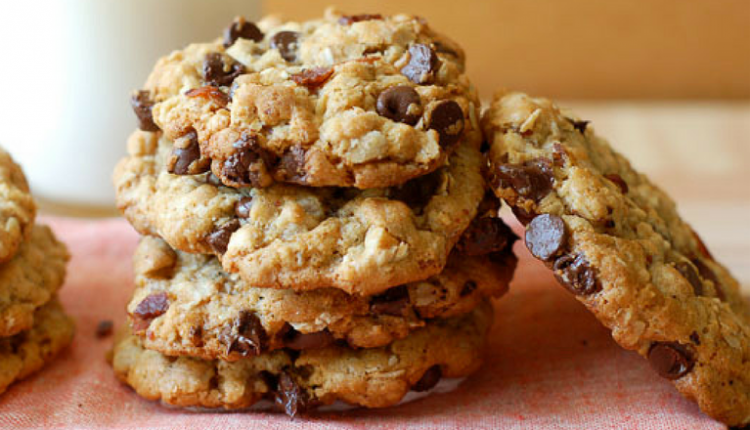 Bacon and Oatmeal? What was she thinking? How about AMAZING.
My Great Grandmother had a small "drippings can" next to her stove. She saved all her bacon drippings and when she cooked up eggs or pancakes in the morning you could smell the smoky flavor wafting through the small house.
Yummo.
I know that times were hard and she often talked about what they did to survive through the depression such as saving every scrap of fabric for small quilts, re-purposing flour sack material, and "putting up" produce from their gardens.
She never threw out anything, including the ball of aluminum foil she kept in case her berry cobbler needed covering!
Bacon drippings were something that she used in her cooking. I am not sure if she ever made cookies with it, but if she had thought of it, I am sure that little gal from the Ozarks would have given it a try.
With as much as my kids go Hog Wild for bacon, I am going to have to try this recipe out for myself!
This is what Adrianna of A Cozy Kitchen has to say about these very old fashioned cookies.
These Depression-Era Oatmeal Cookies are made with bacon drippings rather than butter. And then I added some chocolate chips and bacon…'cause why not?
GO TO THE NEXT PAGE FOR INGREDIENTS AND DIRECTIONS.
Quick Tip: Making bacon for breakfast? Toss in a few extra strips and save it for later so you don't have to get another pan out!
Photo and Recipe courtesy of Adrianna of The Cozy Kitchen