Call me Crazy But These Macaroons Are Dreamy!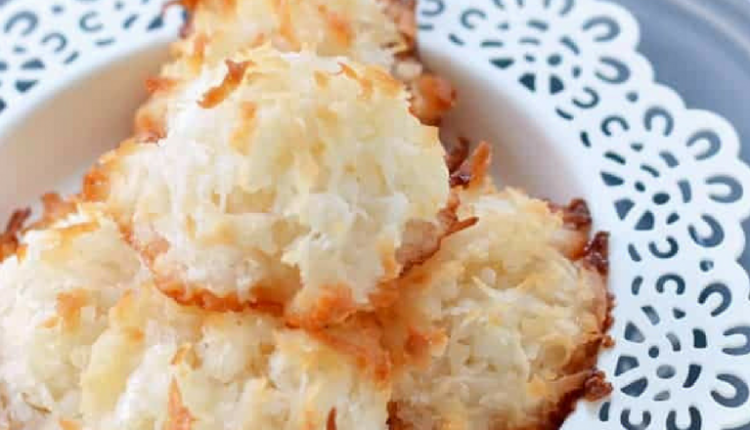 This is the cookie recipe that actually shut the internet down because of traffic.
I love the taste of coconut. Growing up the only time we really ate coconut was when my mom would bake German Chocolate cake. Ohh my goodness that brings back such amazing childhood memories. Probably because it was my Dad's favorite cake in the world so we usually had it for his Birthday or another family celebration.
Crazy thing is my dad can not stand coconut with the exception of classic German Chocolate Cake frosting. So macaroons were not something my mom ever baked.
But once I grew up and had kitchen of my own, I realized that there were a few recipes I had never really attempted before.
One of our daughters loved coconut and one day we decided to make a batch of macaroons, They were a bit flat, but for a first attempt the flavor was spot on.
This is what Trish has to say about her cookie recipe.
One of my all-time favorite coconut indulgences is coconut macaroons. These are for the true coconut lover. The best coconut macaroons are beautifully toasted on the outside and sweet and chewy in the center. I can't stand a dry macaroon!
GO TO THE NEXT PAGE FOR INGREDIENTS AND  DIRECTIONS.
Quick Tip: I don't know if this is true or not, but my great Grandmother suggested not baking something like these of making candy on a day that was overcast or humid. That might have been why my first batch were flat!
Photo and Recipe courtesy of  Trish of Mom on Time Out.