Breakfast is Ready!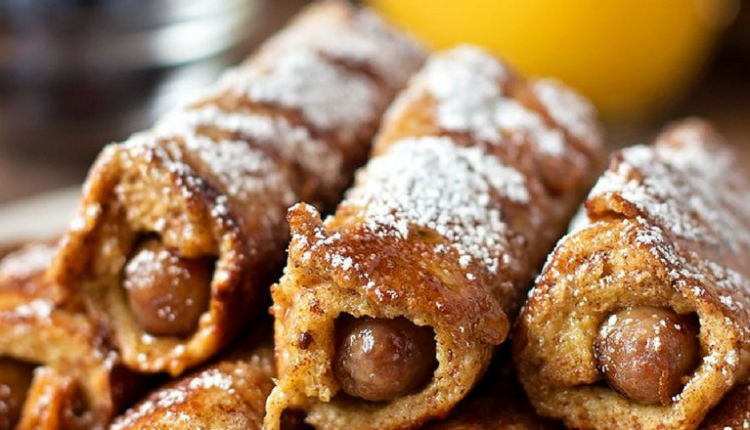 There was one fall when we had three soccer games every Saturday. Yep , it was crazy. John and I were both coaching separate teams and our teen was playing football on Friday nights so sometimes we were getting home pretty late for the out of town games.
These would have been so handy to have!
Sausage Stuffed French Toast Roll Ups
INGREDIENTS:
8 maple, brown sugar or plain breakfast sausage links, fully cooked
8 slices sandwich bread (white, wheat etc.), crust cut off
2 large eggs
3 tbsp. milk
1/2 tsp. ground cinnamon
1/4 tsp. vanilla extract
1 tbsp. unsalted butter
OPTIONAL TOPPINGS:
Maple syrup
Powdered sugar
DIRECTIONS:
Set a large skillet over medium heat.
Use a rolling pin, flatten each slice of bread.
In a small dish, whisk the eggs, milk, cinnamon and vanilla.
Dip each piece of bread in the mixture, then place a sausage on the front edge of the bread.
Roll up, pressing to seal the end.
Place the butter in the preheated skillet, once melted, add the rolls seam side down.
Cook for 2 minutes (or until golden brown) on each side, then turn and cook for 2 minutes on 2 more sides.
Remove from the heat and serve with syrup and/or powdered sugar, if desired.
Quick Tip; Serve with applesauce or fruit you have a breakfast!