Break out the Polka Music for a Twist on a Classic Favorite!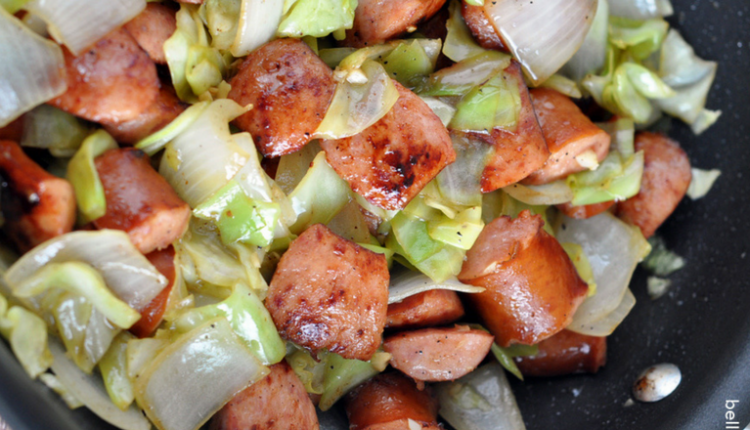 This is a dish where creativity collides with simple! I love this recipe and think your family will too!
I grew up eating corned beef and cabbage. To be honest, it was not my favorite. Okay, it was probably the least favorite thing off the long list of dinners my mom made.
My mom was so creative in the kitchen and could whip up anything at a moments notice, but the cabbage thing? Well, let's just say you could smell it boiling before you opened the door and it was not something you wanted to put in your mouth.
The crazy thing is that I LOVE Reuben sandwiches and love the flavor of cabbage and sausage, just not boiled. This totally saves the day and I can't wait to make this for my mom the next time she comes out to visit.
Since there are so many flavors of sausage you can try them all and still feel like you are changing things up a bit!
I might even add some caraway seed in there just to give it that Reuben Sandwich flavor I love.
This is what Amy of Belly full has to say about this recipe.
Kielbasa and Cabbage Skillet – This fast one-pan skillet dish is filling, full of flavor, and so easy for any weeknight dinner!
GO TO THE NEXT PAGE FOR INGREDIENTS AND DIRECTIONS.
Quick Tip: On the run? Wrap this up in a tortilla and you are good to go!
 Photo and Recipe courtesy of Amy of Belly Full.