Blueberry Lemon Puts These Biscuits on the Map!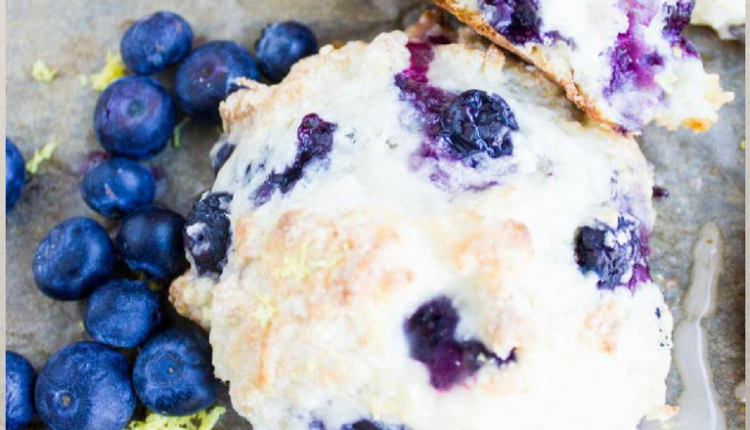 Move over Scones…These Easy Blueberry Lemon Drop Biscuits Take the Breakfast Spotlight.
I love blueberry lemon scones, but I have to admit it can be a bit tricky to keep them from getting a bit dry. So when I saw this recipe I was thrilled. In fact I couldn't wait for breakfast to make these! And the result? Too good to be true!
One of the things that I think has been tough as a mom is keeping our meals interesting. I mean, sure, my teen says he could eat cold cereal ever day, but when I bake something from scratch and they are still warm out of the oven, that is pure happiness on a plate.
And really, who need to wait until breakfast? With a cold glass of milk this makes a great little snack.
This is what Mahy at Two Purple Figs has to say about this drop dead gorgeous recipe.
By all means don't think I am anti-scones because I really love them! But those for me are a completely different experience, and it's one closer to a muffin top. It has a nice delicate crust (closer to a scone) and an inside fluffy and tender (closer to a muffin). it's not too sweet yet still good enough to be eaten on its' own so glaze is completely optional here! It also happens to be so so easy.
What a win-win!
PLEASE GO TO THE NEXT PAGE FOR INGREDIENTS AND DIRECTIONS.
Quick Tip: Lightly dust blueberries in flour before adding to mix. It will help to keep them from sinking to bottom while baking.
Recipe and Photo by Mahy at Two Purple Figs.