This Blue Ribbon Dessert is Berry Delicious!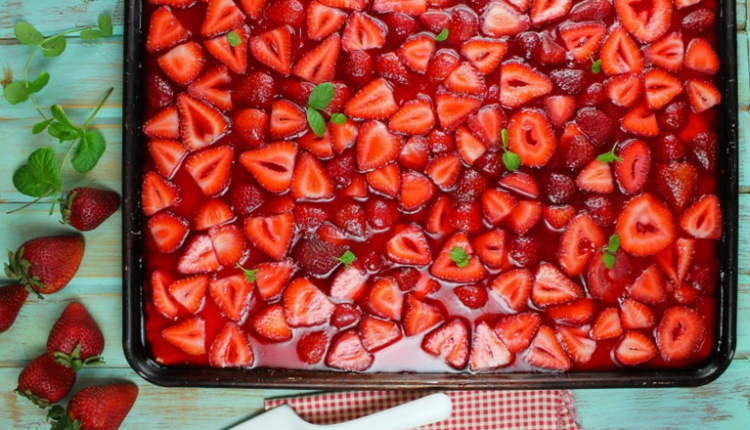 Pie for a crowd? No problem with this "Best of Show" recipe!
It is always a tough thing when you are bringing a pie to a family function or big potluck. You know that there are only 8-10 pieces in a dish..depending on how small you cut the pieces.
But Pie for a whole crowd? Now that is what I am talking about! I love the fresh taste of strawberries and how they add just as much color as they do flavor to any meal, so being able to make one dessert to feed several people is a real bonus recipe for me.
My grandpa used to say that he only liked two kinds of Pie, Warm and Cold! I think he would totally have loved this one and so will your family and friends.
This is what Milisa of Miss In The Kitchen says about her recipe.
This recipe is super simple and I love the filling.  It's so much better than the gloopy glaze that you can buy in the little containers.  Made easily in a sheet pan, it is easy to make ahead and take to a cookout!

It is light and fresh and just plain delicious.  I just know you are going to love it!
GO TO THE NEXT PAGE FOR INGREDIENTS AND DIRECTIONS.
Quick Tip: If it is not strawberry season, go ahead and swap out strawberries for other fruit that is in season such as peaches or blueberries.
Recipe and photo courtesy of Milisa and Miss In tHe Kitchen