I Admit, I love Samoa Cookies Just a Smidge More Than Thin Mints.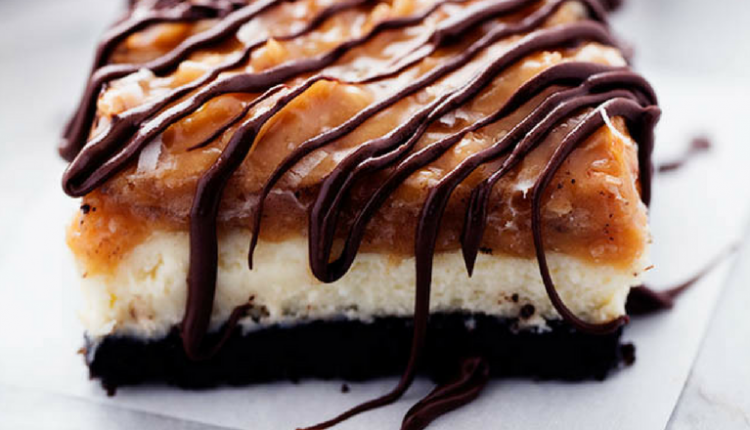 No need to wait for the Girl Scouts to set up their table outside a grocery store or knock on your door.
You can have the wonderful taste of the Samoa Cookies anytime you want with this "to-die-for" recipe.
What a commitment! I mean those little girls in the cute green outfits and decorated sashes are really serious about sales. And we are not talking about cashing in on a few crumbs.
Revenue from the sales of Girl Scout cookies has been around $700 million since 1999.
You go Girl Scouts!  Way to learn some valuable sales skills, as well as make a whole lotta people happy!
People look forward to their cookies all year and for good reason. They are amazingly memorable.
Just like this dessert.
This is what Alyssa of the Recipe Critic has to say about this creative recipe.
A chocolate Oreo crust with creamy cheesecake in the center and topped with coconut caramel and drizzled in chocolate.  All of the things that you love in a Samoa Cookie in a delicious cheesecake dessert!
GO TO THE NEXT PAGE FOR INGREDIENTS AND DIRECTIONS.
Quick Tip: Now all I have to find is a dessert recipe that tastes like Thin Mints and I will be one happy camper!
Recipe and Photo courtesy of Alyssa Of The Recipe Critic